LM2500TTMS | LM2500TTSY
The turning center LM2500TTMS/TTSY with two universals and two turns is a productive multifunctional lathe that has high rigidity and precision in CNC cutting.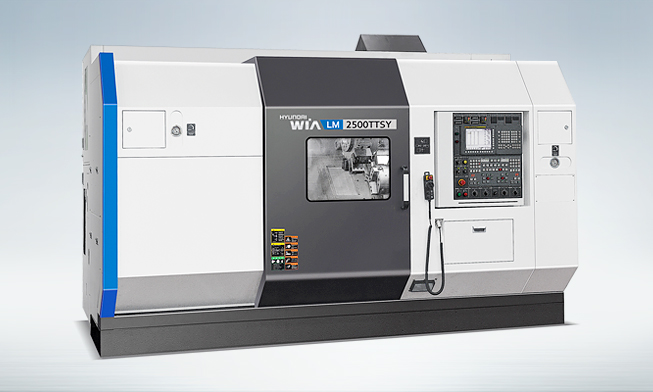 Large output built-In spindle motor
High productivity guaranteed by adoption of upper and lower turrets
Highly sturdy BMT turret adopted
Combined processing possible by the addition of Y axis to the upper turret (TTSY specifications)
Specific cutting time reduced due to synchronous rotation control of the opposite-type main spindle
turning center LM2500TTMS/TTSY have High degree of sturdiness achieved by adopting all axis box guide (LM2500TT Series)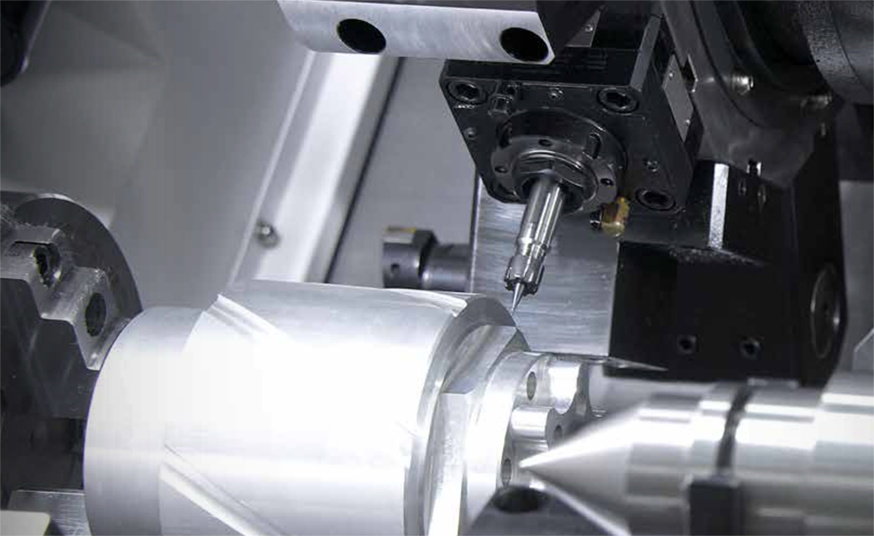 LM2500TTMS/TTSY Turning Center demonstrates Hyundai-WIA's technological capability by machining any type of complex parts with two universals, two turrets and the Y axis.
High Precision, High Rigidity Bed Structure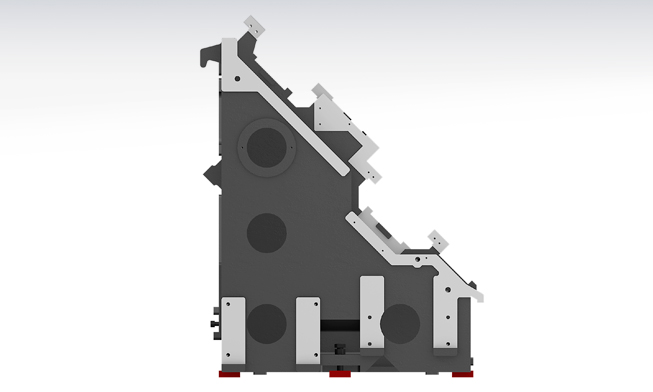 The LM1600/1800TT Series features a one-piece 45° slant bed design based on FEM analysis to provide improvement in vibration absorption and thermal displacement. This unique design ensures stable and precise processing.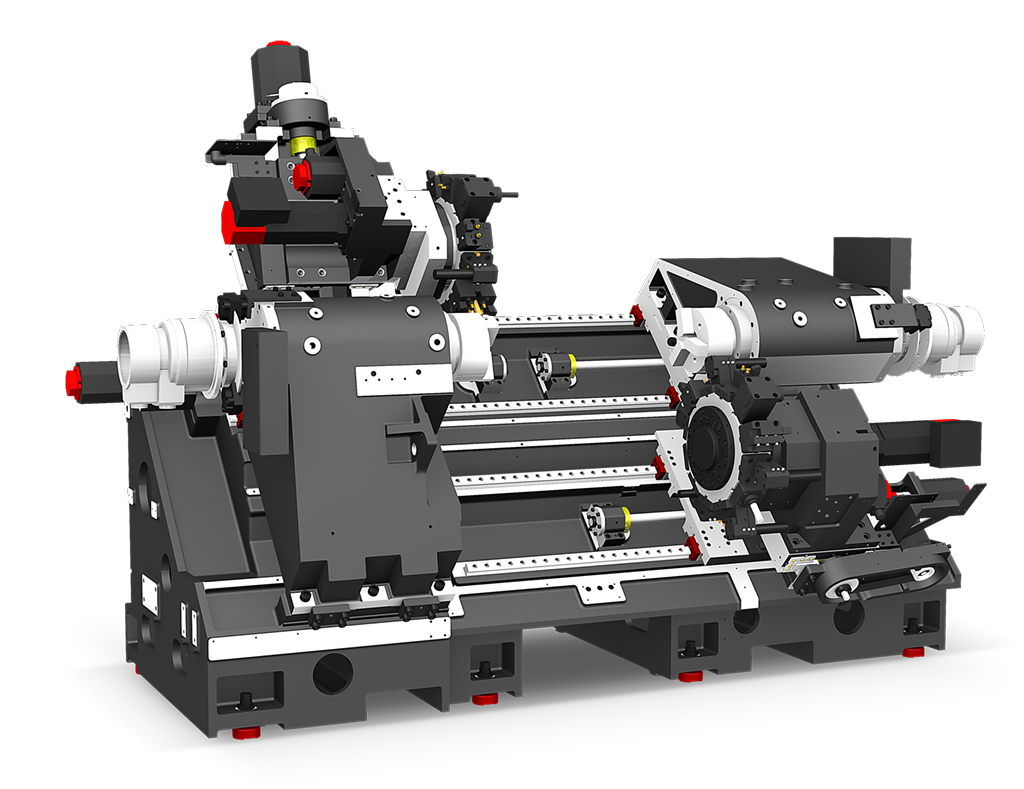 Guideway
Hybrid Slideway
Each axis on the LM1600TT/1800TT Series is designed with slideways that optimize the characteristics of the axes. For the X/Y-axis, box guideways are used to endure heavy load. For the Z-axis, roller type LM guideways are used to optimize feed
capability.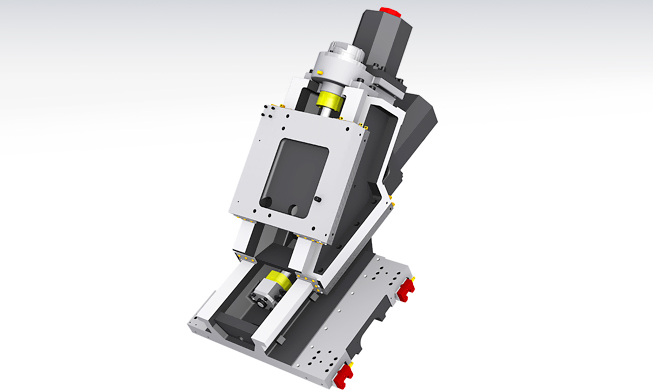 Ball Screw
In order to eliminate thermal growth and increase accuracy, all axes are
driven by high precision double anchored ballscrews.
Built-in Spindle
LM-TT Series main/sub spindle are built-in, thereby minimizing noise and vibration even during high speed operations. The built-in spindle is capable of rapid acc/ deceleration and stable heavy duty cutting.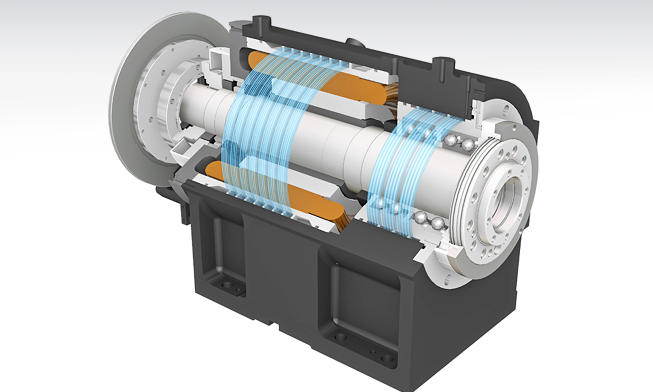 C-Axis Control
LM-TT models featuring milling are equipped with full C-axis(0.001°) capability on both spindles.
Spindle Oil Cooling
The LM-TT Series features a spindle cooling system on both main/sub spindles as standard. This system minimizes thermal growth during operations and helps to maintain stable machining environment.
Sub Spindle
Machines with a sub spindle can perform secondary operations with a single setup, increasing flexibility and productivity.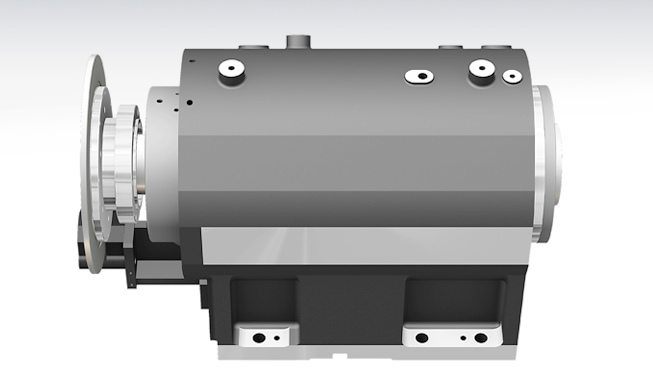 Arborele secundar integrat de tip "S" are universalul de 10″/254mm, care mărește zona de prelucrare și îmbunătățește funcția de prelucrare cu ajutorul comenzii axei C. Axa C este capabilă să controleze 0,001° când se aplică turela de frezare.
Built-In Quill Tail Stock (MT#4)
The HD-Y series is fitted with tailstocks as a standard for excellent machining quality. In addition, the travel distance of quill can be as long as 130mm(5.1″), thus expanding the support area.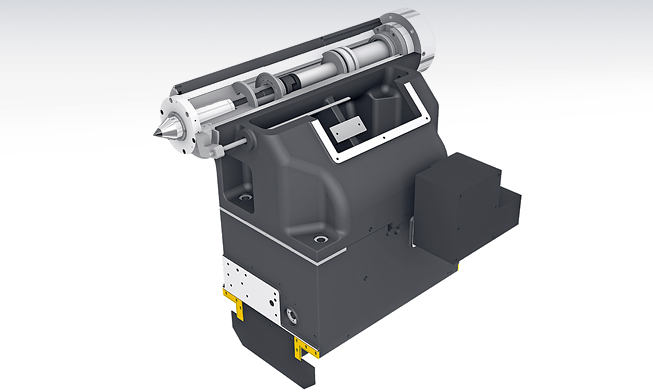 Y-axis

Wedge Type Y-Axis Structure
The LM-TT Series is designed with a wedge type Y-axis that is transferred by the simultaneous operation of the Ys-axis and the X-axis. In addtion, excellent rigidity makes it possible to perform superb quality when machining a heavy-duty cutting.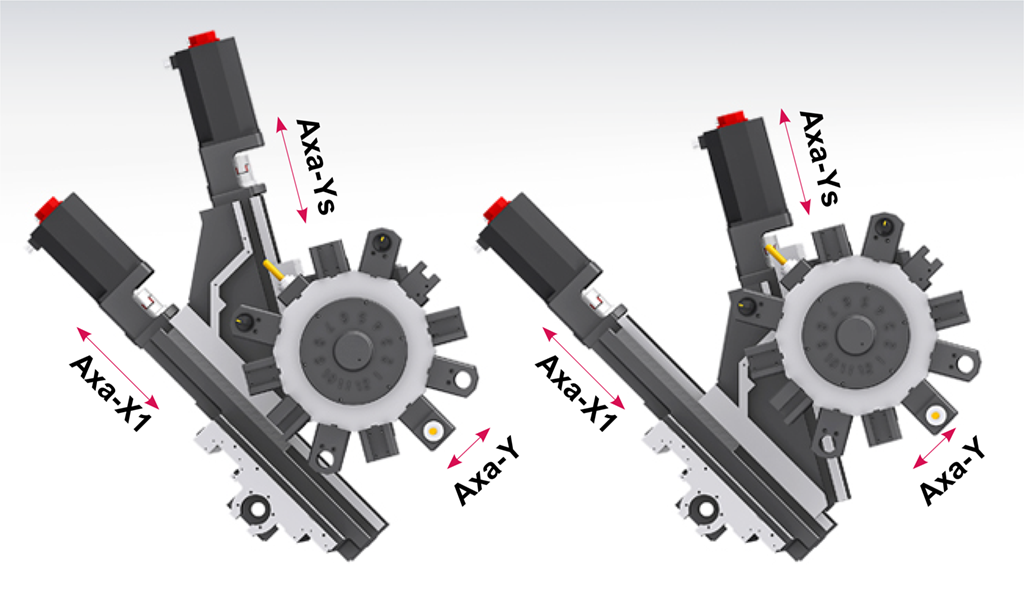 Turret
Mill Turret
The upper and the lower turrets are equipped with powerful servo motors, which guarantee high productivity and precision. In particular, a total of 24 (Option 48) tools can be installed on both turrets, and high speed precision machining of complex products is possible with a single setup.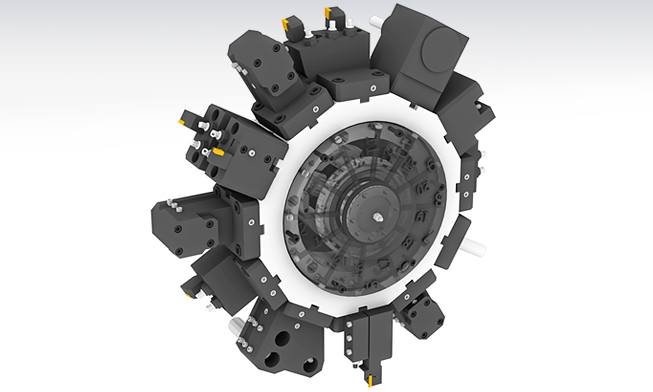 Mill Tool Holder
Machining capability has increased with the addition of
straight milling head tool holder, which can machine
workpieces from the side, and angular milling head tool
holder, which can perform I.D. operations.
Special Tool
With the Y-axis, the LM-TT series can process high value-added products using a variety of rotating tools. In particular, there is a multi-holder for attaching a variety of tools to one holder, and an eccentric rotary tool for handling eccentric parts without additional axis travel, which can realize integration of process with one machine.
LM2500TT turning center with high precision in machining
Automatic Q-Setter
Cutting tools are calibrated quickly and accurately with the addition of a q-setter. Each tool tip is touched off manually using a sensor that inputs the position automatically.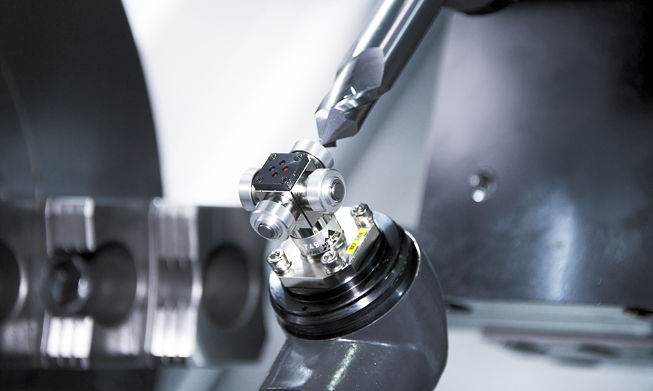 Linear Scale
Linear scales increase positioning accuracy and reduce distortion caused by thermal growth, thus ensuring a more accurate finished part. (LM1600/1800 Series).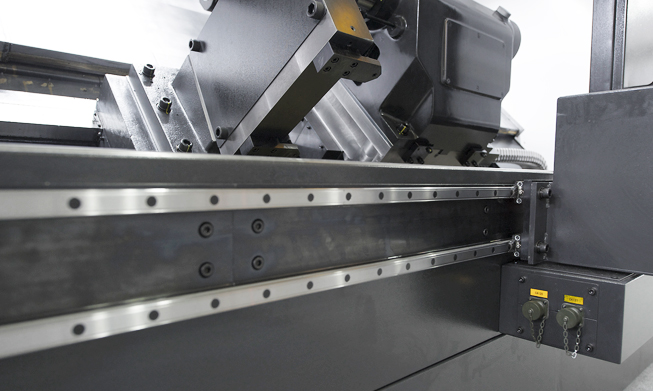 Work Probe
Workpiece coordinate values can be set automatically using the optional spindle probe.
Technical Specifications LM2500TTMS
Max Turning Dia [mm]
390
Max Turning Length [mm]
900
Driving Method
Built in
Chuck Size [inch/mm]
10″/254
10″/254
Spindle RPM [rot/min]
4,000
Spindle Output [kW]
26/15
Spindle Torque [Nm]
433/295
Travel (X1/X2/Z1/Z2/ZB) [mm]
270/190/920/920/920
Travel (X1/X2/Z1/Z2/ZB/Y) [mm]
–
Rapid Travel (X1/X2/Z1/Z2/ZB) [m/min]
24/24/24/24/24
Rapid Travel (X1/X2/Z1/Z2/ZB/Y) [m/min]
–
Slide Type
BOX
No. of Tools
2 x 12
Tool Size (turning/milling) [mm]
25/50
Milling Tool Speed [rot/min]
4,000
Technical Specifications LM2500TTSY
Max Turning Dia [mm]
390
Max Turning Length [mm]
900
Driving Method
Built in
Chuck Size [inch/mm]
10″/254
10″/254
Spindle RPM [rot/min]
4,000
Spindle Output [kW]
26/15
Spindle Torque [Nm]
433/295
Travel (X1/X2/Z1/Z2/ZB) [mm]
–
Travel (X1/X2/Z1/Z2/ZB/Y) [mm]
270/190/920/920/920/120
Rapid Travel (X1/X2/Z1/Z2/ZB) [m/min]
–
Rapid Travel (X1/X2/Z1/Z2/ZB/Y) [m/min]
24/24/24/24/24/12
Slide Type
BOX
No. of Tools
2 x 12
Tool Size (turning/milling) [mm]
25/50
Milling Tool Speed [rot/min]
4,000
Similar Products
Resources / External Links