L5100LY
L5100LY CNC turning center offers high rigidity and machining capacity with Y-axis functions for large parts.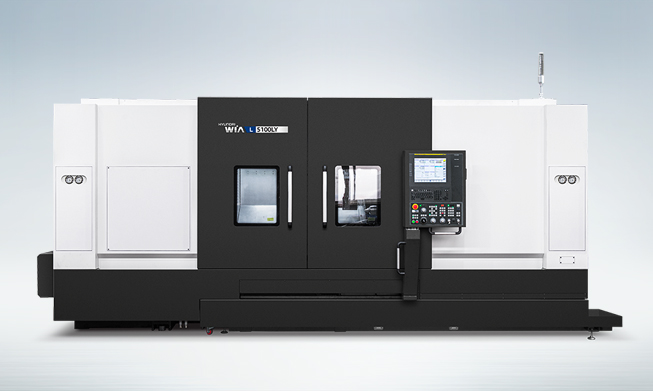 Secures superior rigidity by applying wedge type Y-axis
Specialized in heavy cutting by applying 2 Step Gear Box Type Main Spindle (Max. Torque 2,990 N·m)
Secures rigidity with box guideways for each shaft
Max. Turning Length 2,070 mm Long Bed Structure
High-performance Large BMT75 Turret
Rigid Bed for heavy-duty machining
Long Bed Structure
L5100LY is designed with a long bed structure with a maximum machining length of 2,070mm, enabling efficient machining of large shafts.
Box Guideway
The L5100LY, specialized in machining large products, features box guideways in all axes and gear driven main spindle.
Box Guideways show great performance in offsetting vibrations caused by heavy duty cutting.
Improved Saddle Rigidity
igidity has increased by 23% compared to the previous model by increasing the area of contact between the saddle and the column.
Spindle Ideal for Heavy Cutting
High-precision double-row cylindrical roller bearings and angular contact bearings offer increasement in rigidity of the spindle.
In addition, the two-step gearbox guarantees strong torque at low speed and stable machining capability at high speed.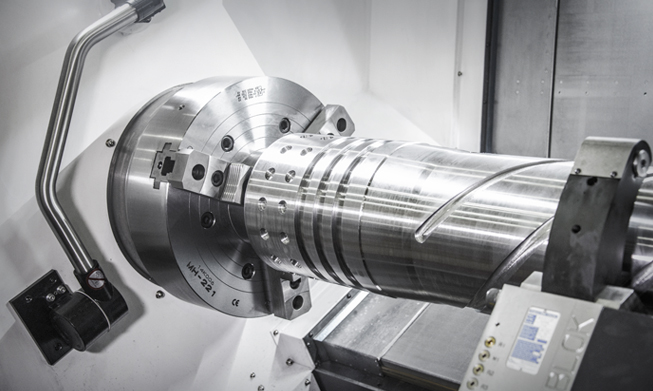 C-Axis Control
The C-axis can be controlled to 0.001° which makes it possible to process various shapes.
BMT75 Turret
The large 12-station large BMT turret enables the L5100LY to perform high accuracy milling operations in a single setup. As an option, a 24-angle turret can be applied to increase the tooling range.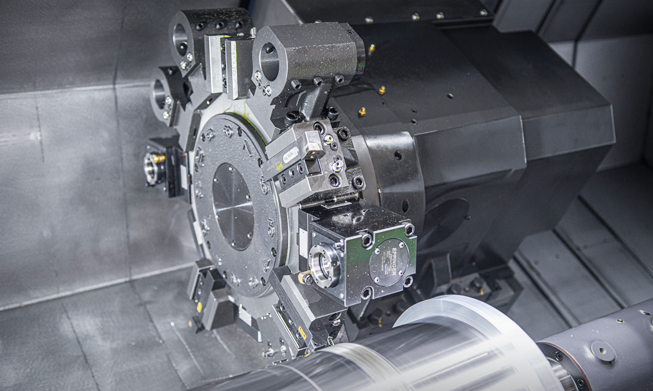 Increased Tool Rest Rigidity
Unlike other holders, the internal holder features a structure which stabilizes two more shafts along the Z-axis, and rigidity along the Z-axis is increased by 5% compared to the previous model.
Y-axis Functions

Wedge Type Y-axis Structure
Designed with a compensating Y-axis structure that is fed by the simultaneous operation of the YS-axis and the X-axis, L5100LY features a tool rest of superior rigidity which demonstrates excellent performance for heavy-duty product machining.

In particular, off-center machining is available, which is not possible with general lathes, so that high added value products can be manufactured without additional post-processing.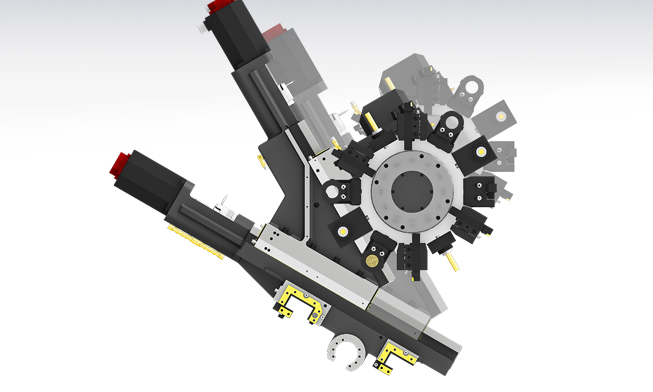 Large Live-center Tailstock
The L5100LY Y-axis turning center comes with a standard of tailstock with a large live center of MT#6 and an option of a built-in tailstock of MT#5, enabling stable machining of large or long workpieces.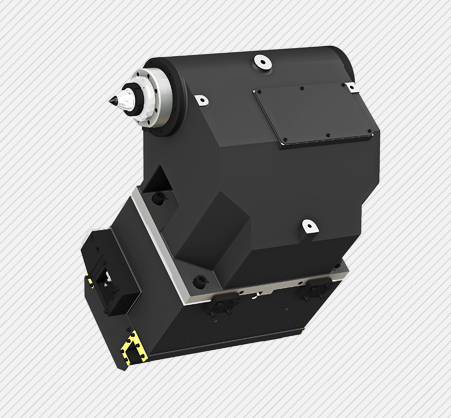 Steady Rest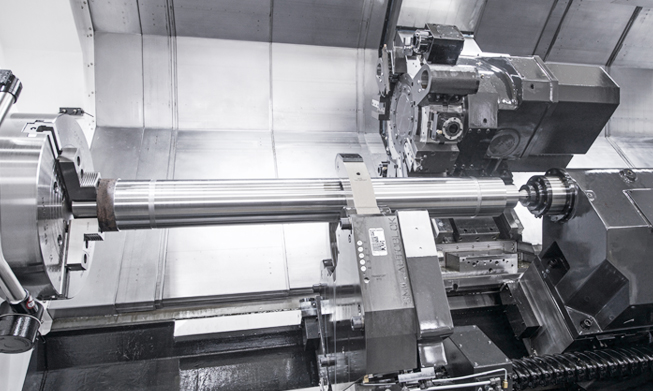 You can easily adjust the position of the stead rest according to the shape of the product in a programmable way. In addition, for machining large workpieces, stead rest up to SLU X5.1 (Ø380) can be applied.
Technical Specifications L5100LY
| | |
| --- | --- |
| Max Turning Dia [mm] | 610 |
| Max Turning Length [mm] | 2,070 |
| Driving Method | 2 Step Gear + Belt |
| Chuck Size [inch/mm] | 21″″/533,4 |
| Spindle RPM [rot/min] | 1,500 |
| Spindle Output [kW] | 45/37 |
| Spindle Torque [Nm] | 2,990/2,459 |
| Travel (X/Y/Z) [mm] | 360/150 (±75)/2,120 |
| Rapid Travel (X/Y/Z) [m/min] | 20/12/18 |
| Slide Type | BOX |
| No. of Tools | 12 |
| Tool Size (turning/milling) [mm] | 32/60 |
| Milling Tool Speed [rot/min] | 4,000 |
Similar Products
Resources / External Links