Hi-MOLD6500
Hi-MOLD6500 mold vertical machining center increased rigidity and less heat generated preserves precision and repeatability in cutting.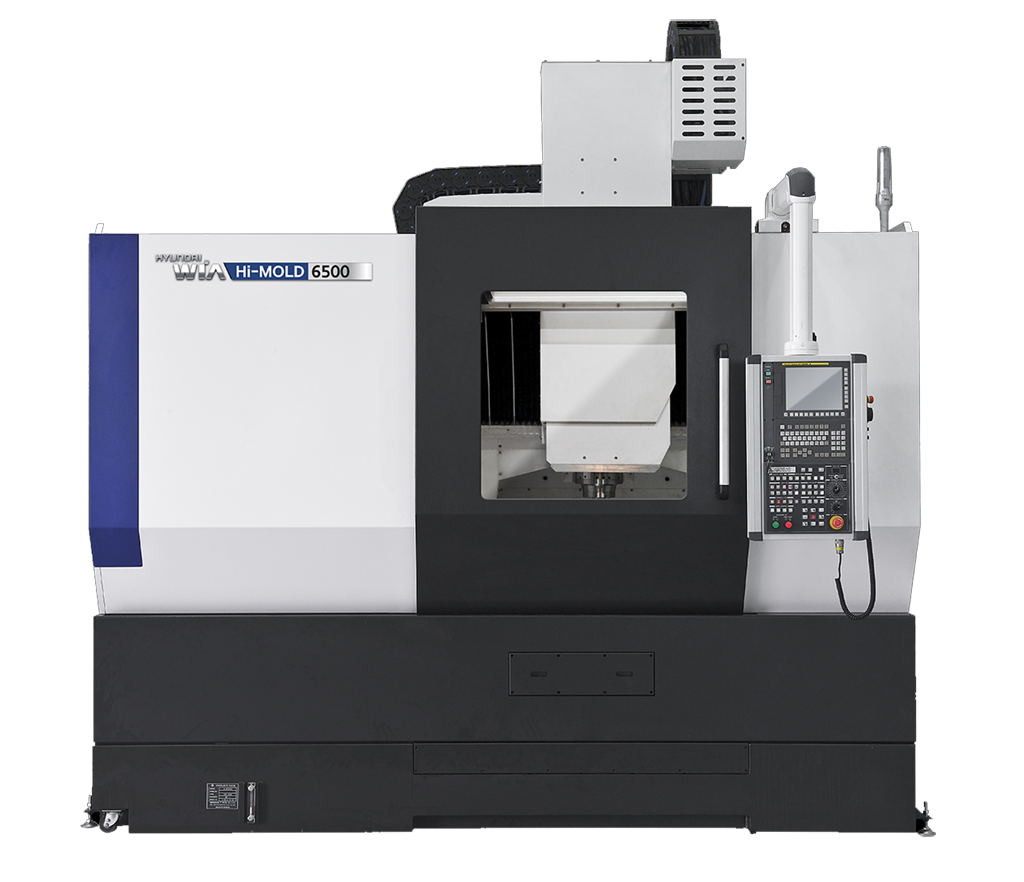 Centru prelucrare matrite Hi-MOLD6500 cu tehnologie de ultimă generație pentru prelucrarea matrițelor de precizie.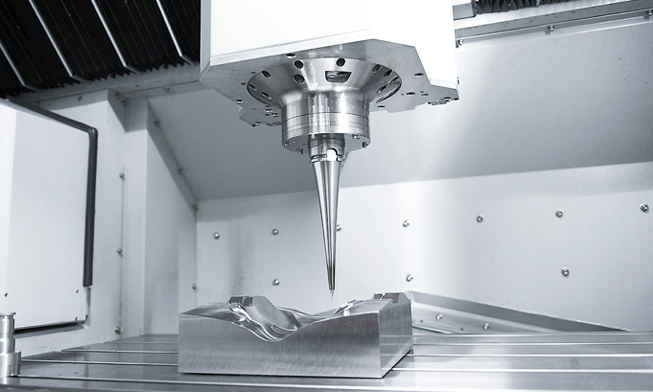 Wall type machining center for utmost quality of molding
High-precision spindle design with precision angular contact bearing
20,000 rpm built-in spindle for high quality surface finish (Option : 24,000 rpm)
Ball screw nut cooling system on all axes is standard
Hyundai WIA mold package delivers optimal processing of mold parts
Double Column Structure
Hi-MOLD6500 is built upon a Double Column Structure frame. The greatest benefit of the double column machining center is the increase of rigidity and the decrease of heat generation. Hence, it retains accuracy and repeatability at the highest levels.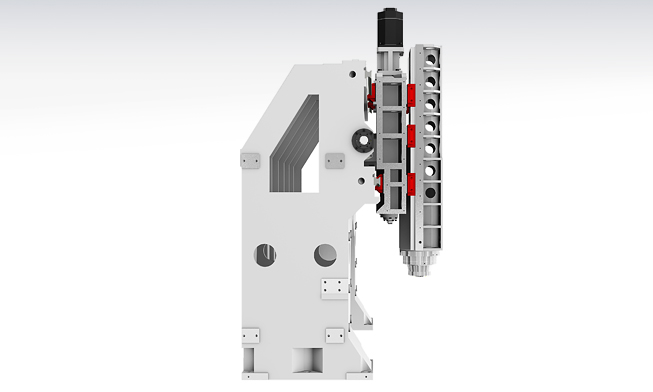 Step Type Column Structure
Since the column's X-axis cross beam has incorporated a 'step type' design, the load that occurs at the front during machining has reduced.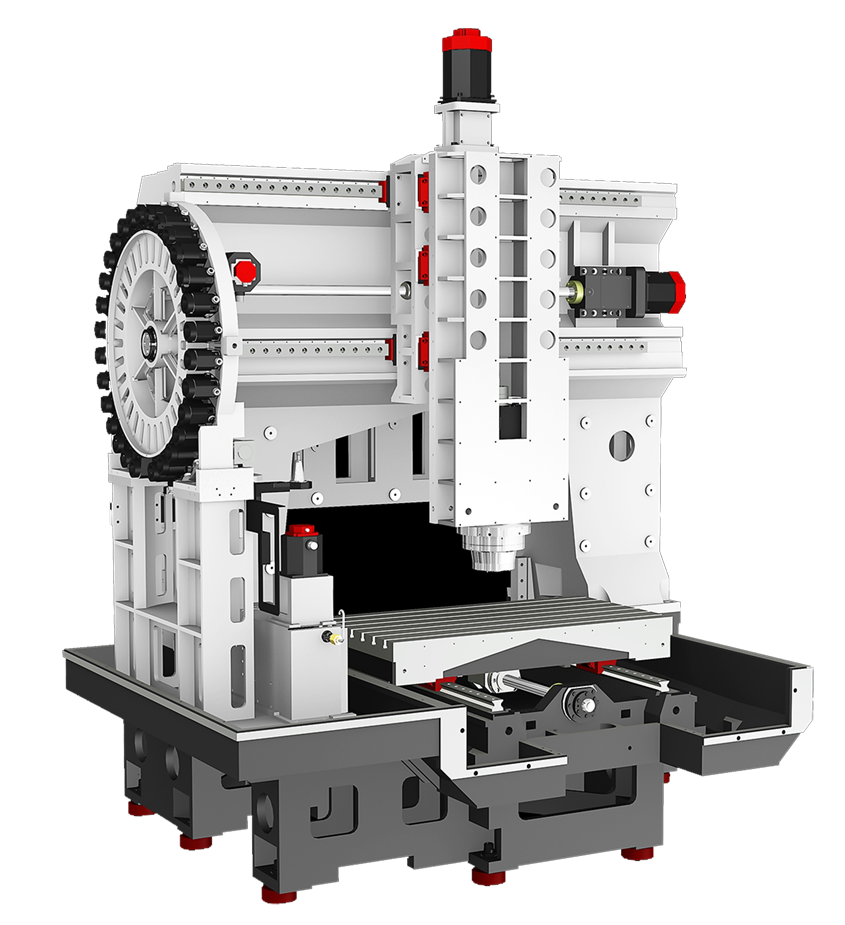 X Type Rib Structure Bed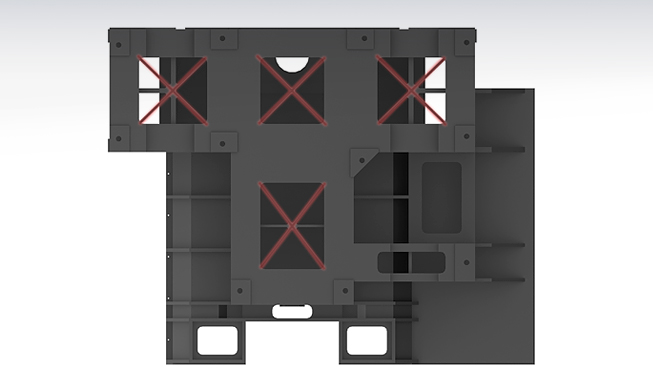 Hi-MOLD6500 is designed with a highly rigid X type rib structure, showing the best performance in high quality mold machining. It can also offer powerful cutting and high precision machining due to excellent vibration absorption
Guideway
Roller Type LM Guideway
For processing the highest quality mold products, the Hi-MOLD6500 is designed with roller LM guideways for high rigidity and enhanced acc/deceleration.
Grease Lubrication Method
Significant cost savings is achieved by incorporating the grease lubrication system versus the oil lubrication method.
Nut Cooling Ball Screw
HI-MOLD6500 has also adopted ball screw nut cooling system which protects travel axes from thermal displacement.
Spindle
Built-in Spindle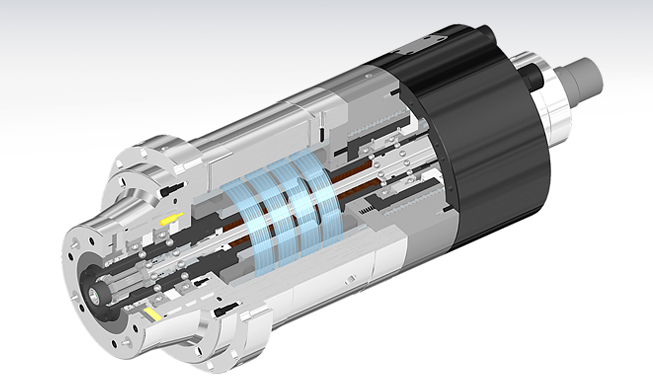 The built-in spindle is designed to minimize vibration and heat, as well as deliver rapid acc/ deceleration. Stable precision is maintained even under high speed and heavy duty operations.
Spindle Cooling
The spindle cooling system minimizes thermal displacement which can happen during lengthy machining operations, and offers continued accuracy based on the thermal stability.
Through Spindle Coolant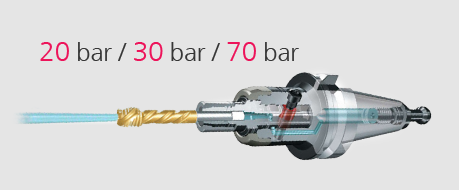 Through Spindle Coolant is exceedingly useful when drilling deep holes. It helps increase the lifetime of the tool, while decreasing cycle time.
HSK Tool Holder
The HSK spindle offers the fastest material removal rates, highest accuracy and rigidity. It guarantees stability at high speed which is excellent for mold machining.
5-Axis Rotate Table
5-axis Tilting Rotary Table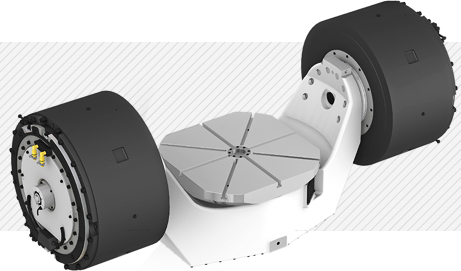 The rotary table allows users to produce a wide range of complicated work pieces. It is possible to clamp each axis for extra rigidity and accuracy when machining.
Tool Magazine
The tool magazine and machining area are completely separated by a shutter so that chip, coolant and dust particles can be blocked. This helps to maintain high precision and cleanliness.
Technical Specifications Hi-MOLD6500
| | |
| --- | --- |
| Table Size [mm] | 1,200 x 650 |
| Max. Load Capacity [kg] | 1000 |
| Spindle Driving Method | Built in |
| Spindle Taper | BBT40 |
| Spindle RPM [r/min] | 20,000 |
| Spindle Power [kW] | 22/18.5 |
| Spindle Torque [Nm] | 98/80 |
| Travel(X/Y/Z) mm | 1,100/650/550 |
| Rapid Feed Rate(X/Y/Z) [m/min] | 40/40/40 |
| Slide Type | LM |
| No. of Tools | 30 |
| Tool Change Time (Chip To Chip) [sec] | 6.5 |
Similar Products
Resources / External Links