F660M
To help with mold machining, the Hyundai-WIA Mold package is included as standard for the F660M vertical mold machining center. This ensures precise and high quality surface and contour finishes.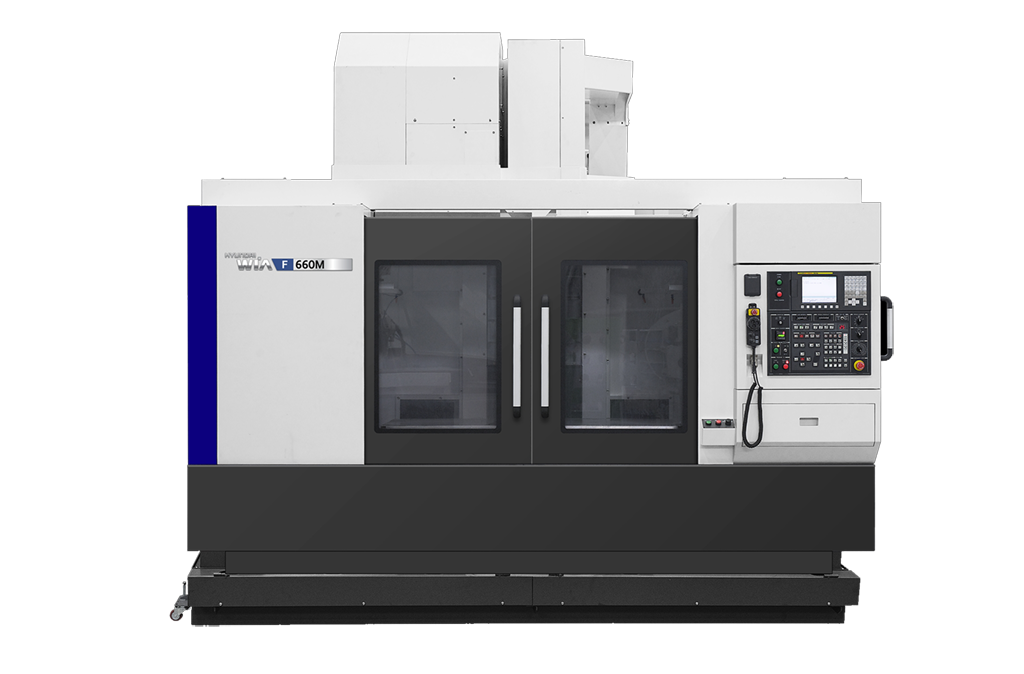 F660M Vertical Mold Machining have Main spindle equipped with high-precision angular contact bearing
Built-in main spindle for processing high quality molds
Semi servo ATC for shortest tool exchange time
Y-axis with 4 guideways for superb rigidity and smooth motion
Maximum feed power with roller guide way on all axis
Hyundai WIA mold package for optimal processing of mold parts
Latest SIEMENS 828D control equipped with exceptional processing software
Optimal Structural Analysis
F660M is designed to have optimal structure through Hyundai WIA's unique structural analysis. In particular, enhancement of bed and column's rigidity makes excellent performance even in heavy duty cutting.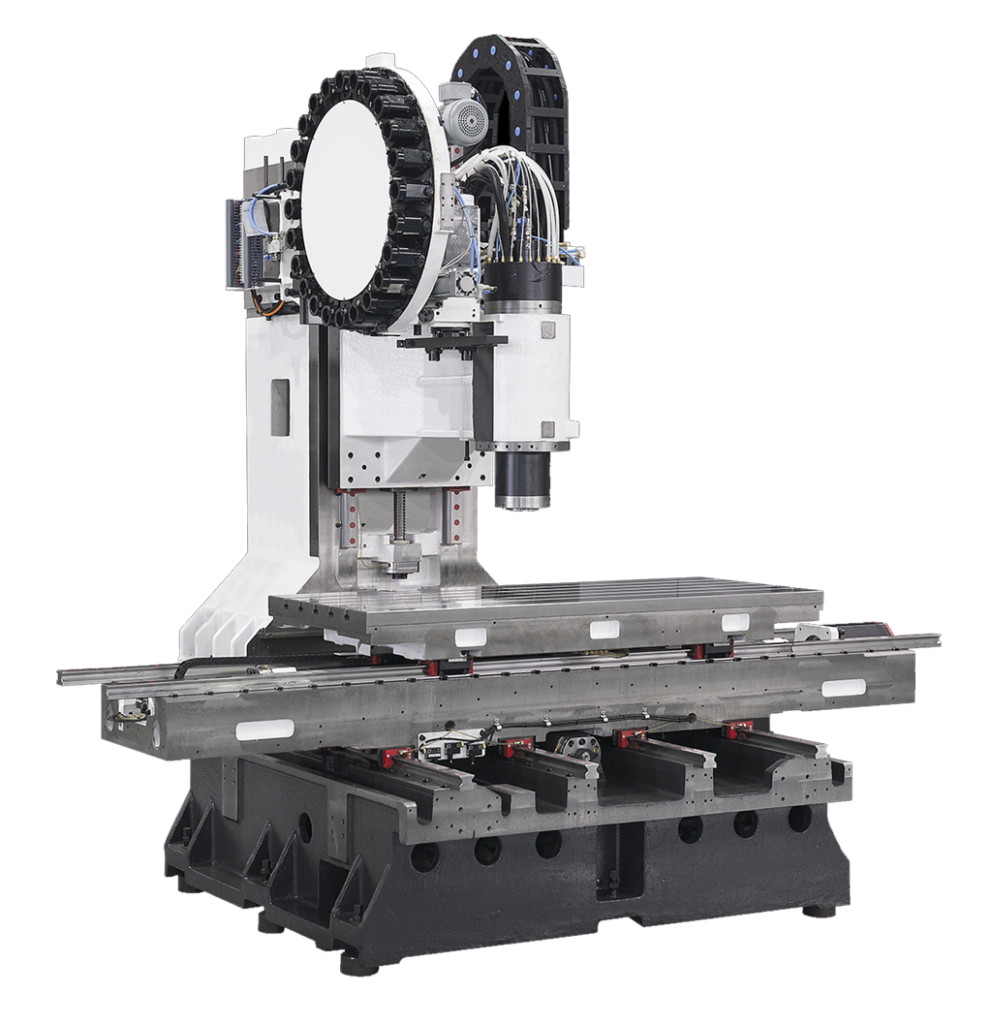 Ghidaje
4 Slideways Y-axis
4 Slideways on the Y-axis to minimize sagging of X-axis, enabling manufacture of high precision products.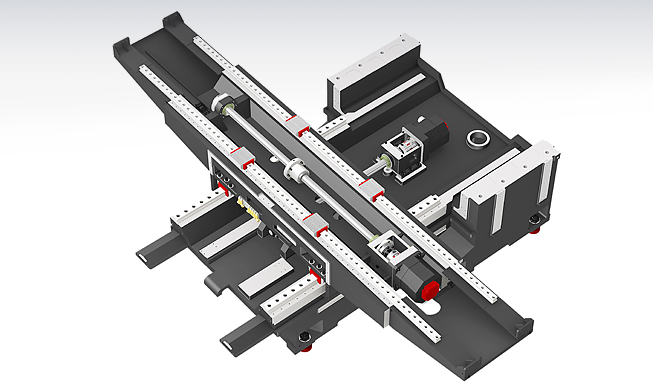 High-Speed Roller LM Guideway
For processing the highest quality mold products, the F660M is designed with roller LM guideways for high rigidity and enhanced acc/deceleration.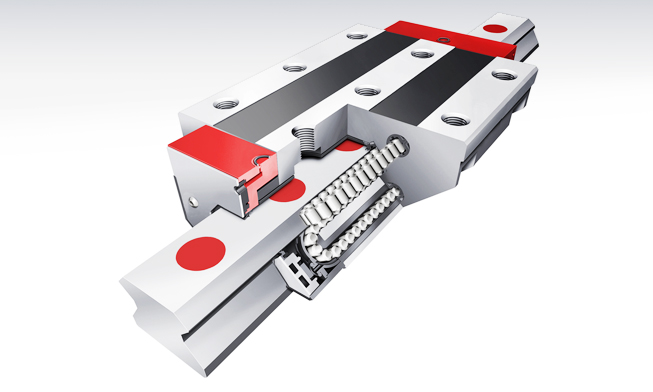 Ball Screw
In order to eliminate thermal growth and increase accuracy, all axis are driven by high precision double anchored ballscrews. The pretensioned and double anchored design provides outstanding positioning and repeatability with virtually no thermal growth.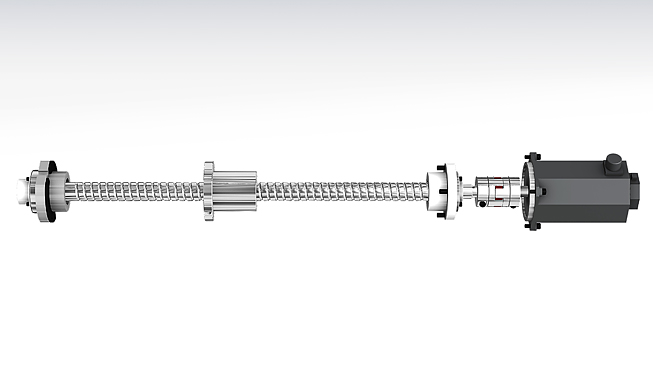 Spindle
Built-in Spindle
Maximum spindle speed up to 20,000rpm(opt.) is possible due to the installation of ultra precision Angular Ball Bearings. The spindle head is designed to minimize the heat displacement of main spindle, and with the use of a hydraulic tool lock system the machining stability is increased.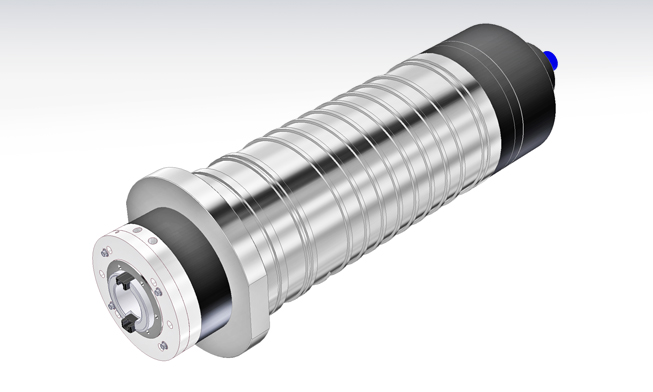 Spindle Cooling
The spindle cooling system minimizes thermal displacement which can happen during lengthy machining operations, and offers reliable machining based on the thermal stability.
Through Spindle Coolant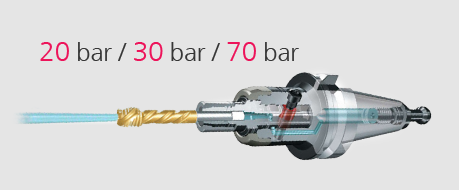 Through Spindle Coolant is exceedingly useful when drilling deep holes. It helps increase the lifetime of the tool, while decreasing cycle time.
Dual Contact Spindle
The Big Plus spindle system (BBT40) provides dual contact between the spindle face and the flange face of the tool holder.
High Speed ATC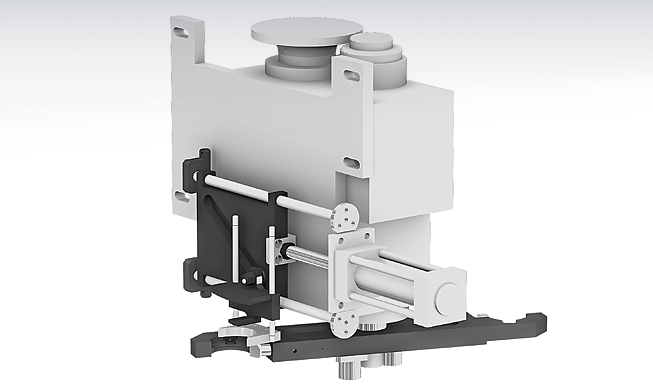 Position control through twin arm ATC on servo motors has been improved drastically. In addition, tool exchanging has become easier, reducing specific cutting time tremendously. Position control on the Twin Arm ATC has improved drastically. The twin arm ATC enables faster tool change and increased productivity.
Magazine
The tool magazine holds 24 tools as standard and 30 tools as an option. Random access allows faster tool change and increase in productivity
Control
To enhance mold machining, the "HWM ALL-IN-ONE" is provided as a standard feature for F660M machines. This ensures accurate and high quality surface finishing and contouring.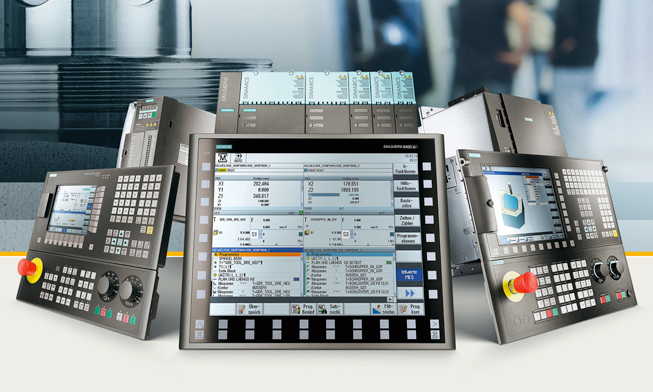 High Speed Contouring Control (AICCⅡ)
Optimal S/W (FANUC 31i Series Models)
HW-MCS (Selectable Process Conditions), HW-AFC (Adapive Feed Control)
Main Spindle Cooling Device (8-channel) – Maintain spindle temperature (heat sensor)
Cutting Air Blow – Cutting air blow is provided for mold machining.
Auto Tool Measuring Device – Detects and sets tool length, and attrition
(Graphic User Interface included)
Video machining F660M
Technical SpecificationsF660M
| | |
| --- | --- |
| Table Size [mm] | 1,600×650 |
| Max. Load Capacity [kg] | 1,300 |
| Spindle Driving Method | Built in |
| Spindle Taper | BBT40 |
| Spindle RPM [r/min] | 15,000 |
| Spindle Power [kW] | 25/22 |
| Spindle Torque [Nm] | 167/95 |
| Travel(X/Y/Z) mm | 1,400/660/635 |
| Rapid Feed Rate(X/Y/Z) [m/min] | 36/36/30 |
| Slide Type | LM |
| No. of Tools | 24 |
| Tool Change Time (Chip To Chip) [sec] | 3.9 |
Similar Products
Resources / External Links