This year we had the opportunity to meet clients at industry days.
Thank you, everyone who came to meet with us.
We had the honor to present in a live demo of Hyundai WIA CNC machine Tools.
We manufactured the part especially for the exhibition.
For more information – CONTACT US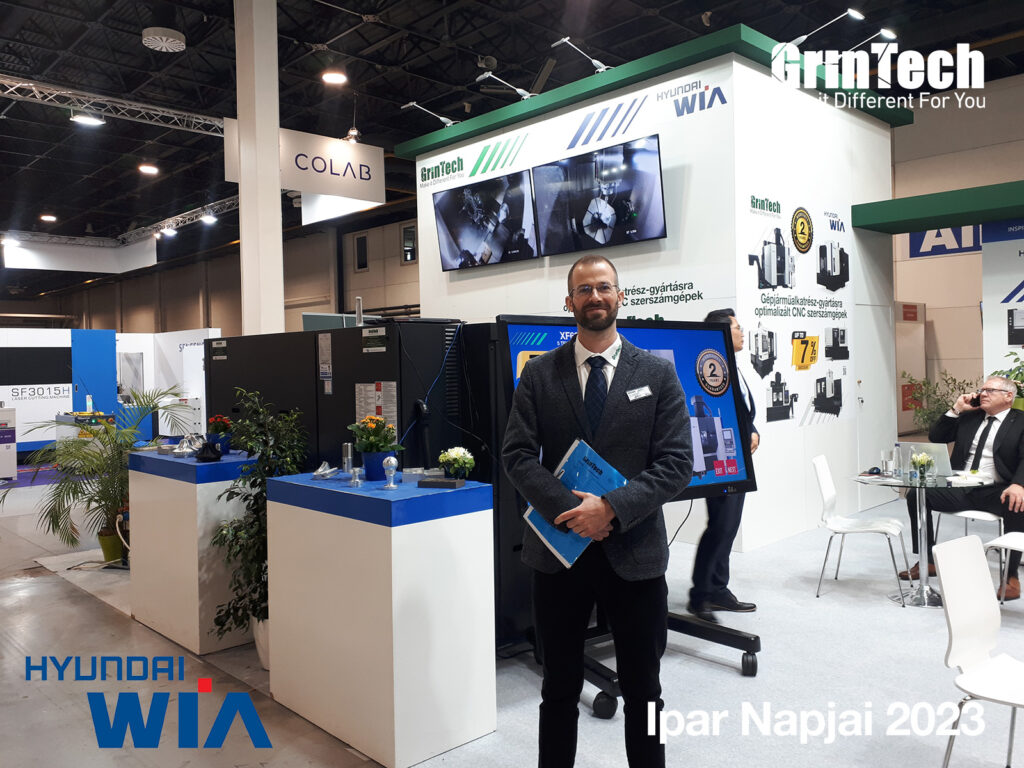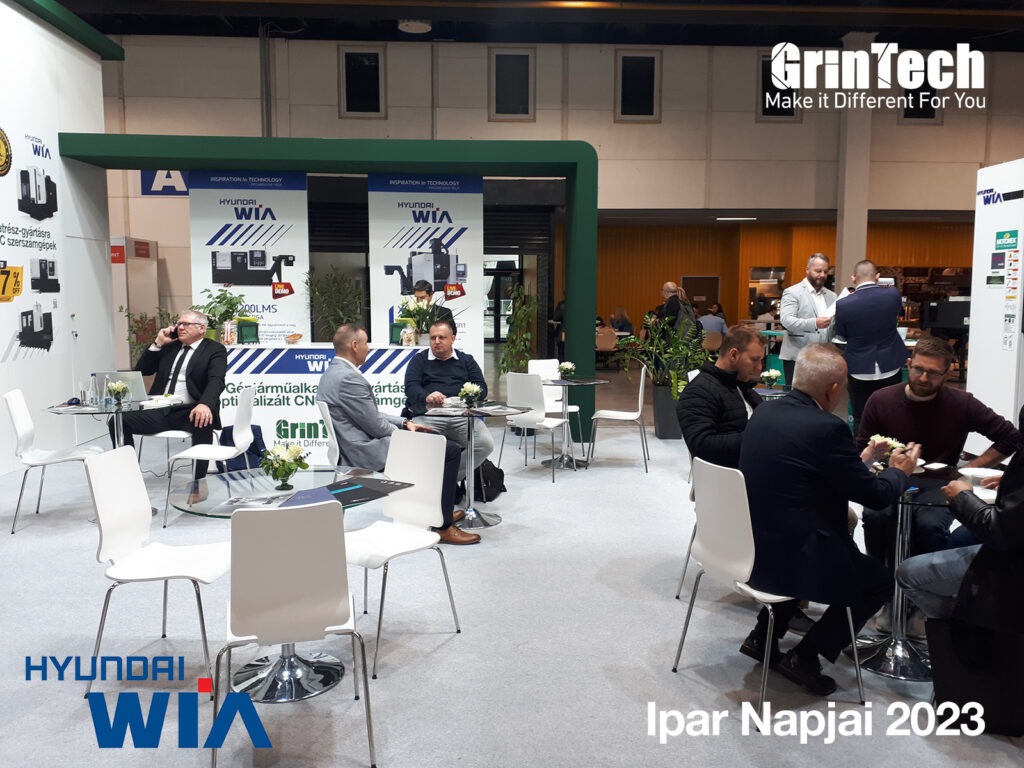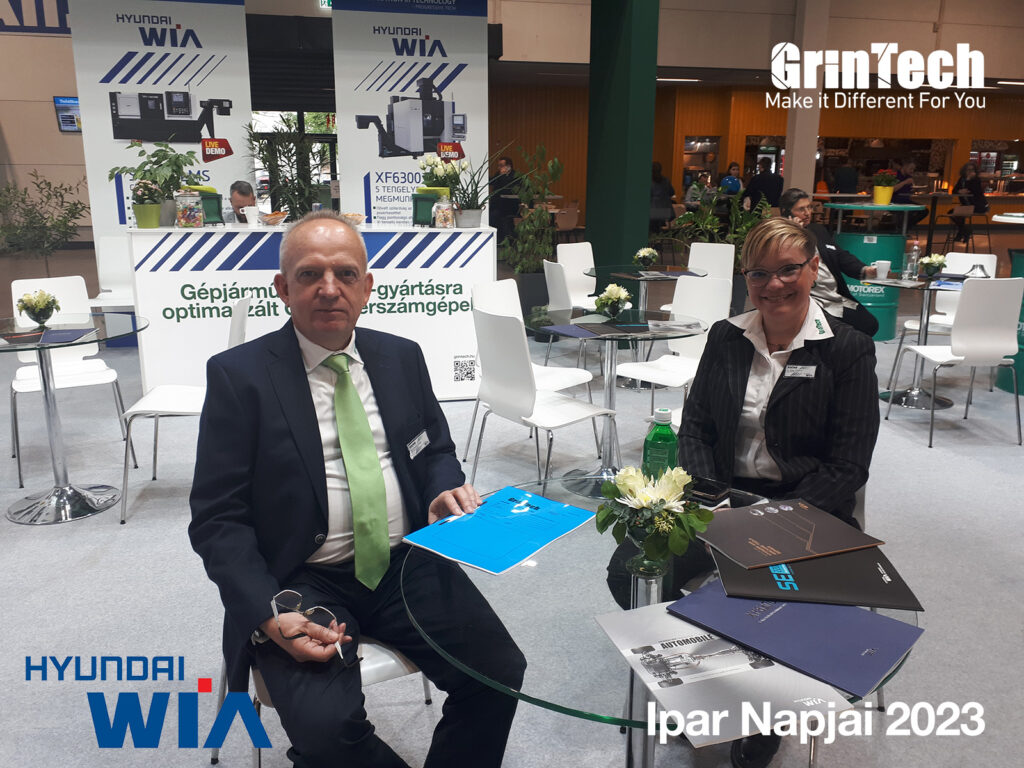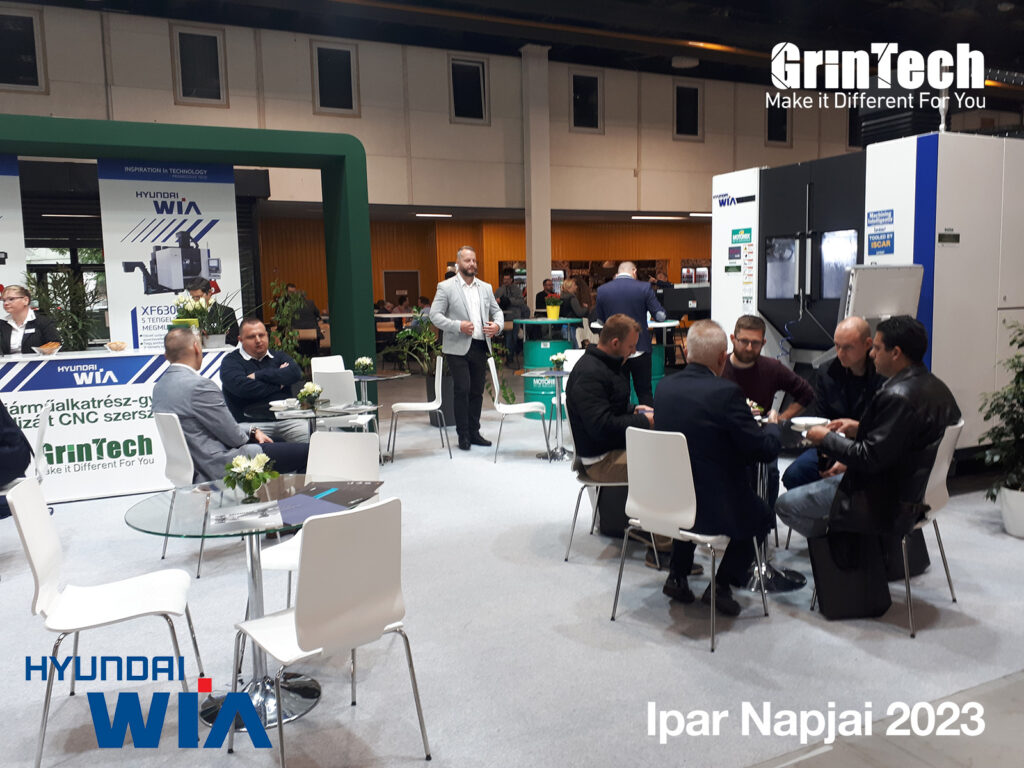 Our machine tools in industry days 2023
In this expo we decided to expose two different machines in live demonstration:
In the first operation, we used the SE2200LMS CNC turning center for roughing and to machine a square section locating surface for the third operation by using polygonal milling capability of the machine. After taking over the raw part with the sub spindle, we made the semi-roughing of the other side in the second operation.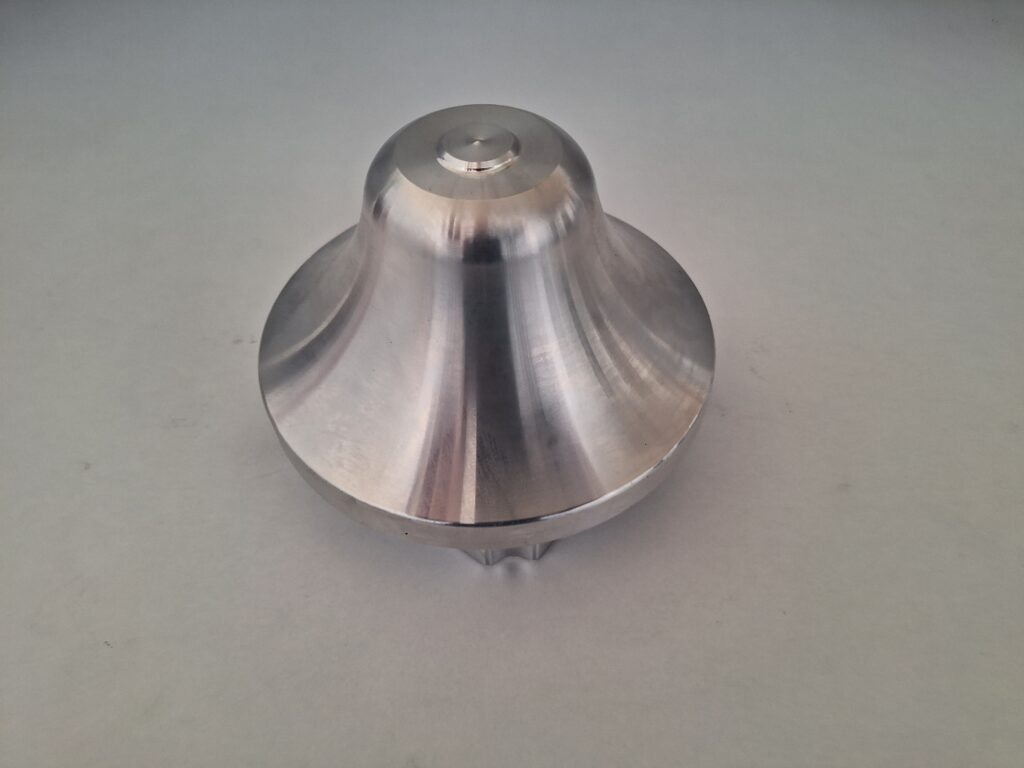 In the third operation we used the XF6300 5-axis machining center for roughing the grooves of turbine wheel and for finishing the surfaces in high quality.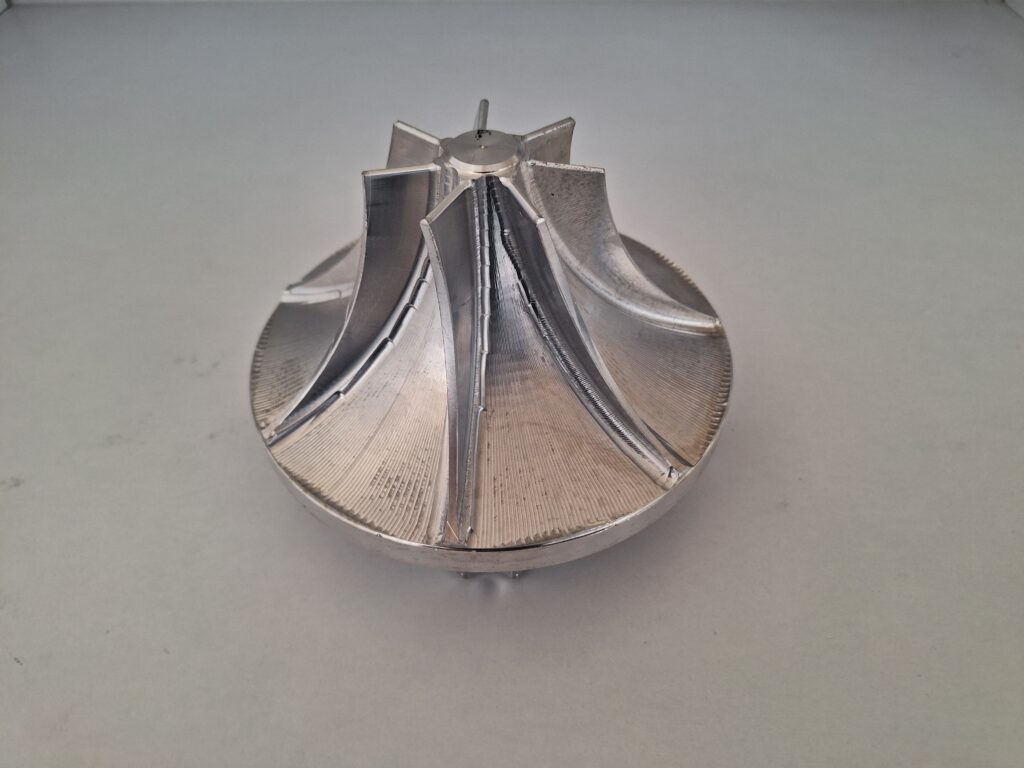 SE2200 – CNC turning center
High Speed, Rigidity and Productivity CNC Turning Center for next generation
The CNC Turning Center SE Series, designed with HYUNDAI WIA's engineering expertise to maximize productivity by enhancing rigidity and accuracy of machining.
Excellent Machining Performance, Y-axis CNC Turning Center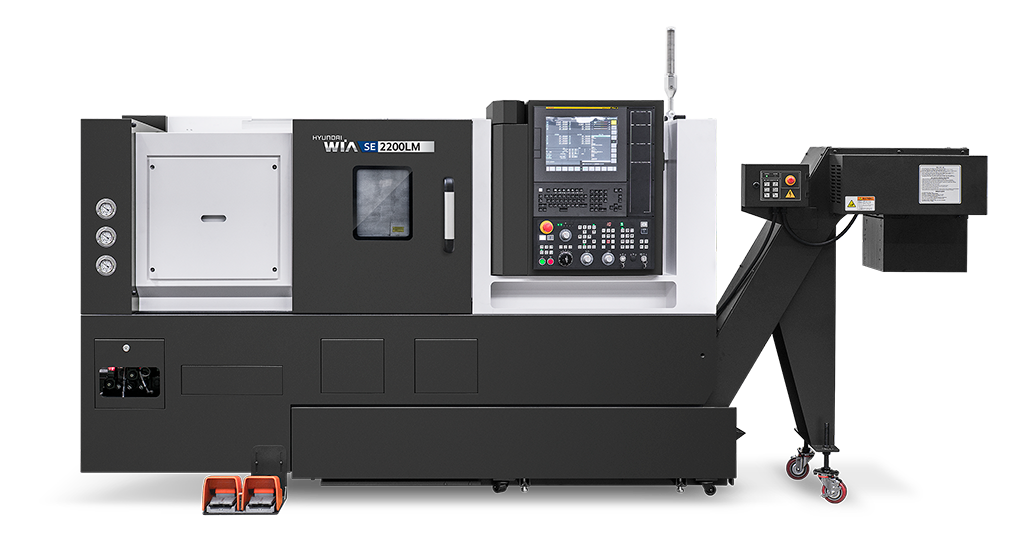 30° slanted one-piece bed structure with high rigidity
Compact product size allows installation in small areas
Improved user convenience by applying the latest controller of FANUC
Ensured high-rigidity applying Roller guideway on all axes (X/Z-axis: 30/36m/min)
Prepared user-oriented lineup including long-bed, mill turret and sub-spindle
Integrated processing through synchronized control of Main/Sub spindle
Ergonomic design for convenient access to chuck and tool
Stabilized unit structure to minimize thermal displacement
XF6300 – 5-Axis Vertical Machining Center
The Vertical Machining Center XF6300 designed by Hyundai WIA with years of expertise and the latest technology, is made to meet the intense performance requirements of the mold industry.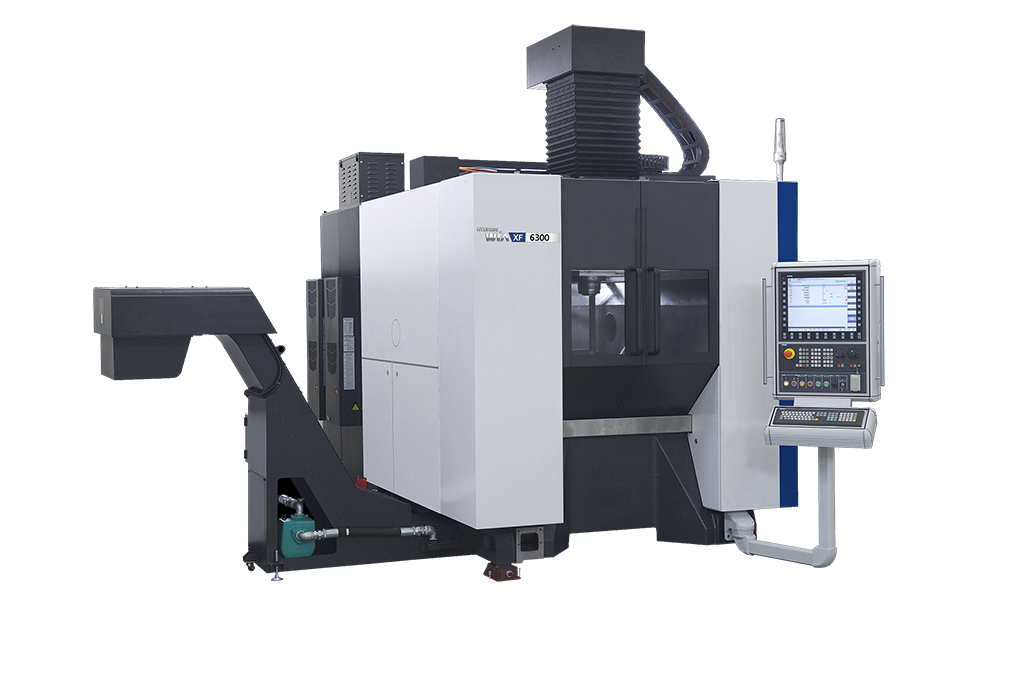 cutting-edge High-speed and High-precision 5-axis Machining Center
Increases strength with all-in-one bed & column structure
Machines High-precision parts with x-axis box-in-box structure
Built-in DDM table
Standard 34-tool ring-type ATC (C-C time: 4.5 sec.)
19″ LCD monitor
For more information – CONTACT US