i-CUT400T | 400M | 450T | 400TD
Automotive, medical and information technology. The Tapping center I-CUT400TD is designed by Hyundai WIA with years of experience and state-of-the-art technology, maximizing productivity while maintaining the rigidity and accuracy of processing.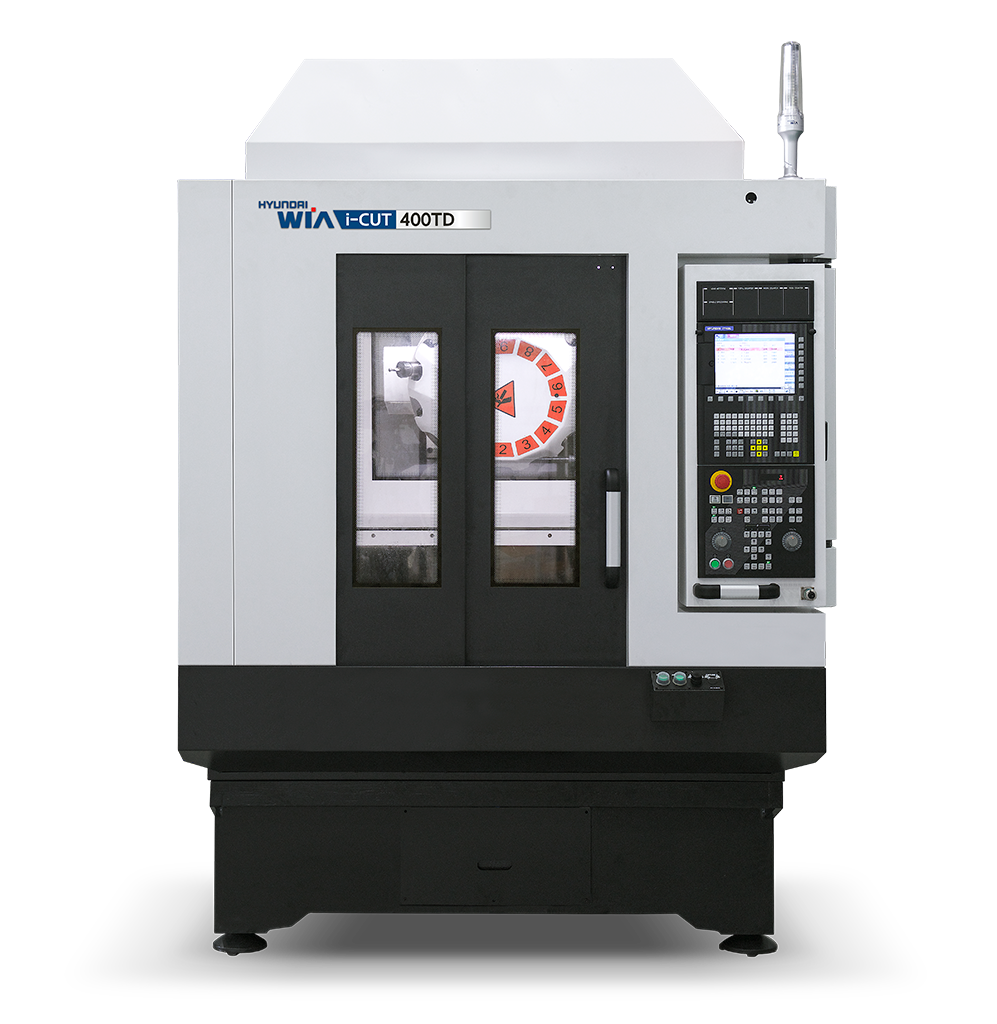 Max. 24,000rpm direct connection high-speed main spindle application (i-CUT400M)
Rigid tapping of 6,000rpm ensures optimum tapping capability
Servo motor is applied on the ATC to reduce tool change time
Z-axis Roller LM Guide applies travel safety improvment
Tapping center I-CUT400TD is Best-in-class all axis 56m/min(2,205 ipm) rapid traverse rate
Machining area expanded to best-in-class 450mm (17.7)″ Y-axis travel (i-CUT450T)
Latest HYUNDAI-iTROL & FANUC controls with user convenience improvement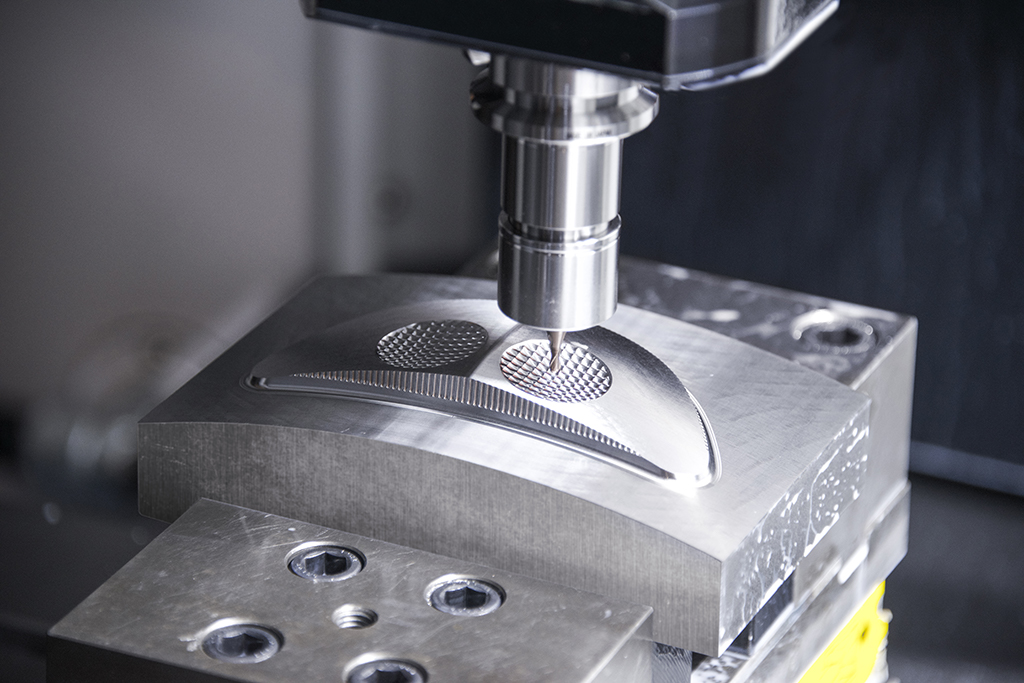 The i-CUT 400T boring and threading centers, designed by Hyundai WIA with years of experience and using the latest technology, maximize productivity while maintaining rigidity and accuracy.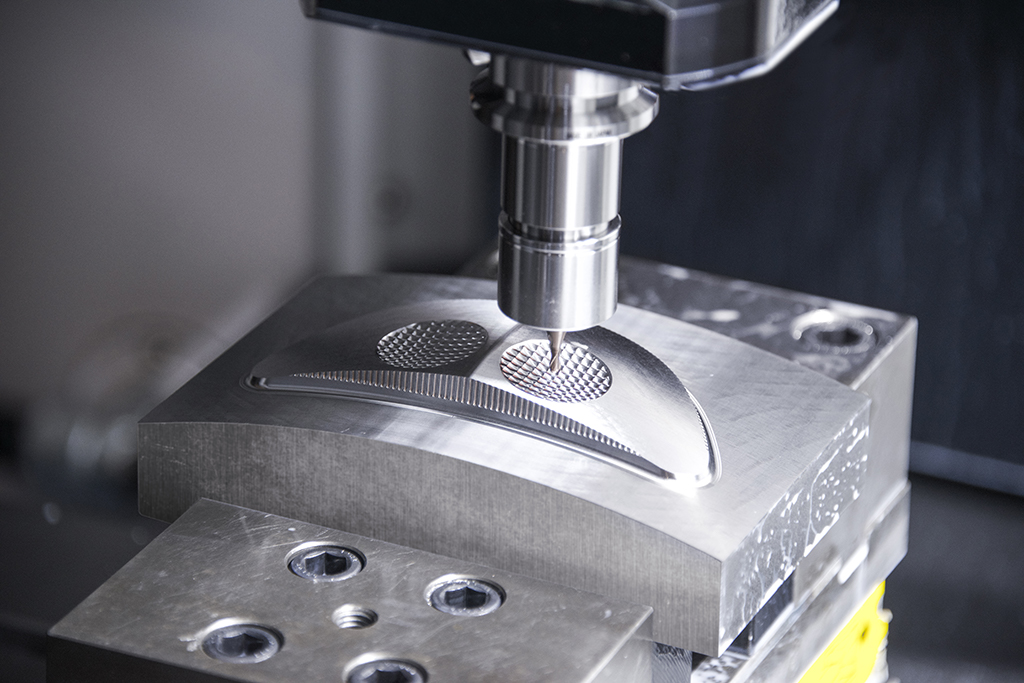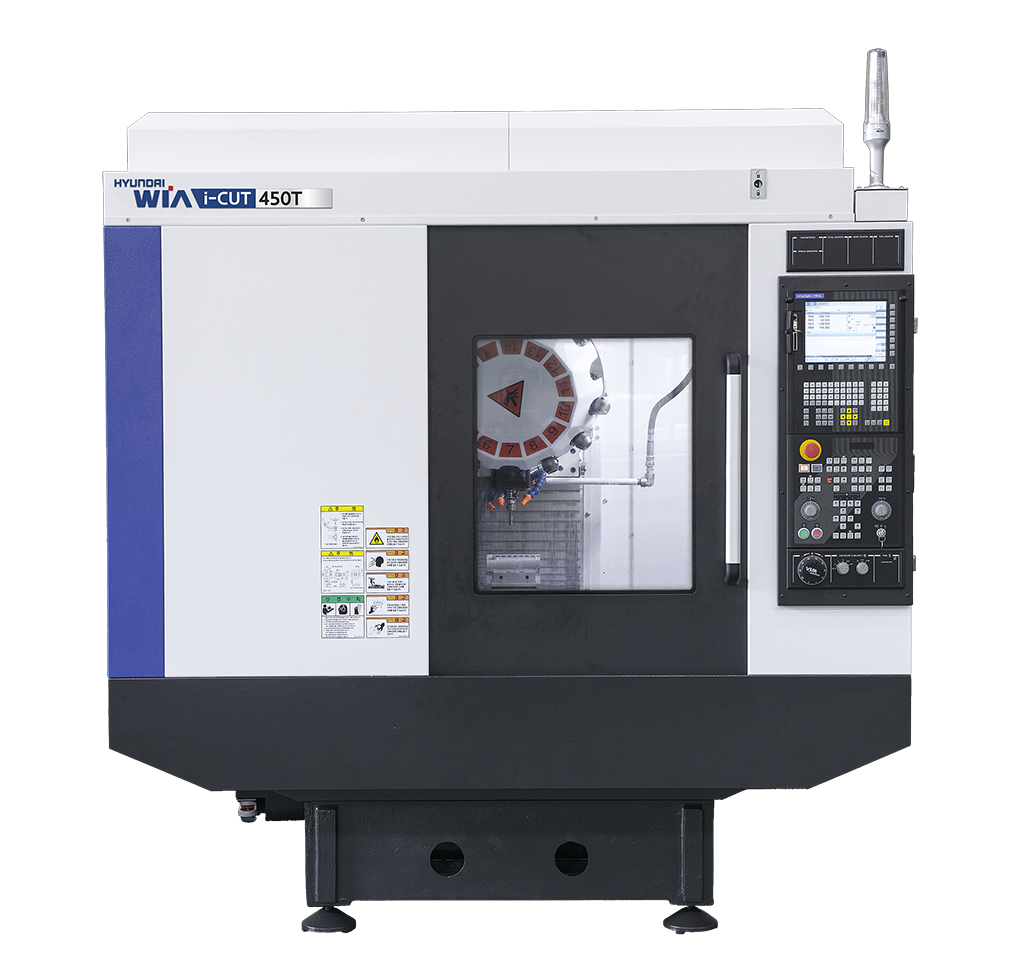 Compact Design
Weight Lightening by Structural Analysis
Compared to the previous model, structural rigidity has increased while the machine's weight has been lightened simutaneously through Hyundai WIA's unique technique.
High Column (i-CUT400T/450T)
As an option, high columns with 150mm(5.9″) and 300 mm (11.8″) is
provided.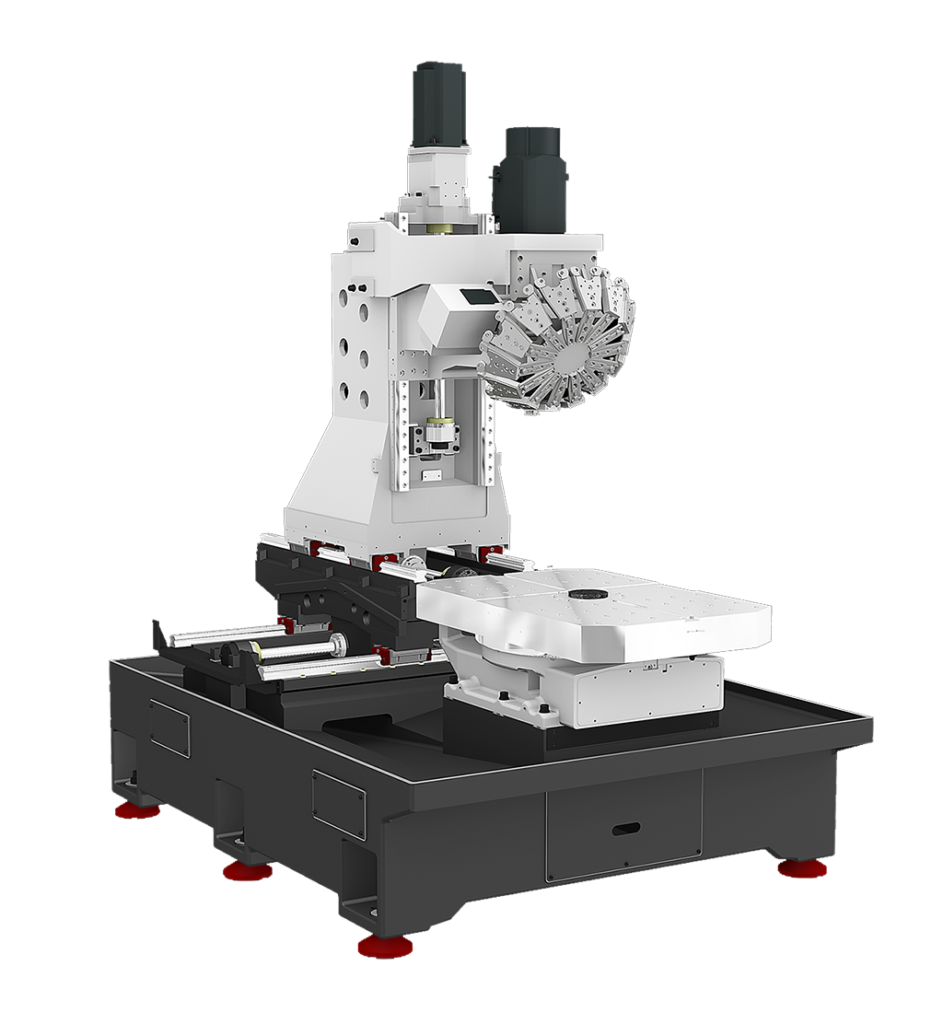 LM Guideway
High speed axis movement is achieved by the use of LM guideways. This reduces non-cutting time and decreases machining time for greater productivity.
The double anchored and pretensioned design provides outstanding positioning and repeatability with minimal thermal growth. Ball screws are connected directly to the servo motor to eliminate backlash.
Spindle
Direct Spindle
The spindle is designed with angular contact ball bearings to increase
ridigity, prevent thermal displacement. Due to the maximum spindle speed of 24,000rpm (i-CUT400M), various type of machining is possible. While in reverse rotation, Double Speed Return function reduces processing time.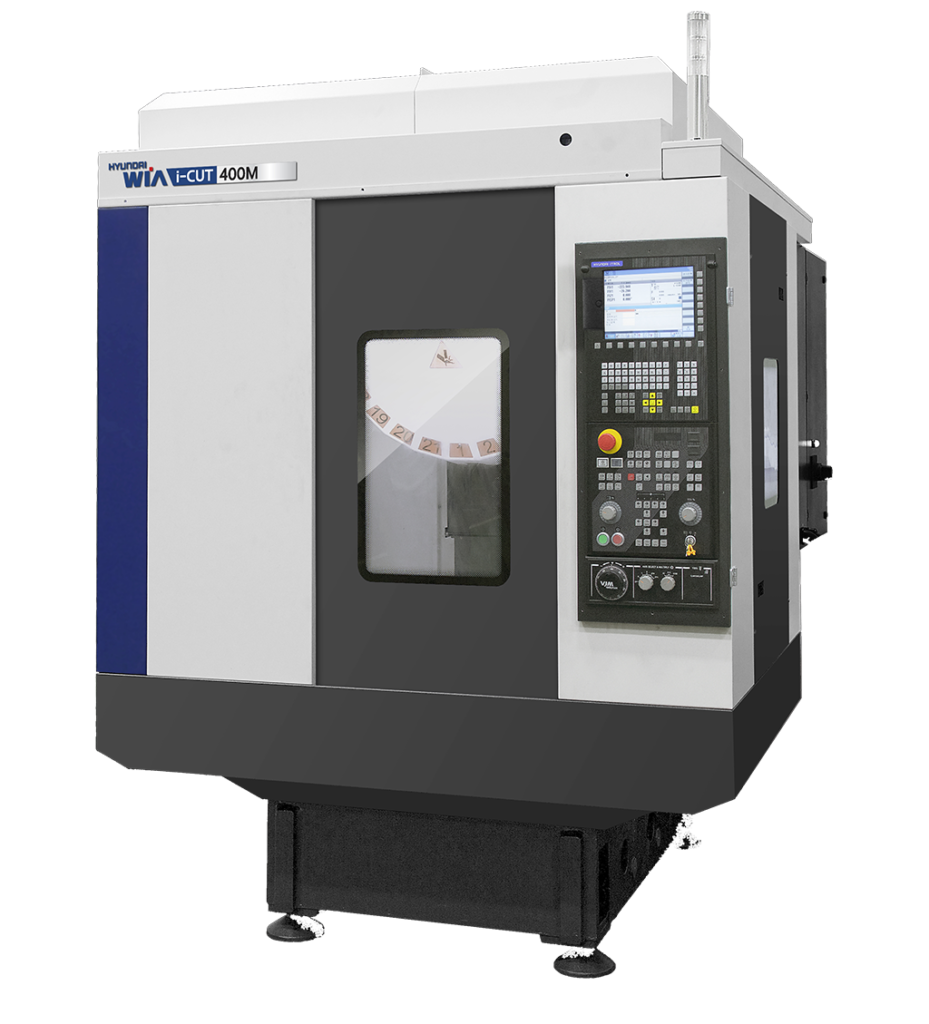 Rigid Tapping
The rigid tapping function enables quick and accurate tapping. Also
enhances precision and tool life.
Spindle Thru Coolant
Through Spindle Coolant is exceedingly useful when drilling deep holes. It helps increase the lifetime of the tool, while decreasing cycle time.
ATC & Magazine
Magazine
The 14 Tool Turret Type magazine is provided as standard and 21
Tool Turret Type magazine is provided as an option. Due to the decrease of tool change time, non-cutting time is minimized. (1.06 sec for Tool to Tool and 1.6 sec for Chip to Chip)
Servo ATC
Servo motor is applied on the ATC to reduce tool change time. Also, accurate tool positioning control increases cutting stability
FANUC 0i Plus Series
● The FANUC 0i-F Plus series CNC provides a straightforward, cost
optimised solution for most general machining applications.
● Ready to use, it boasts latest-generation hardware and a complete
package of standard software for most turning and milling processes.
● Customization functions are already included and offer an easy way to create HMI screens that are tailored to the application.
● The 0i-F Plus series is also completely compatible with older FANUC 0 and 0i CNCs and shares the same programming as more advanced FANUC controls.
● The advantage being that existing programs can be used immediately and that new programs can be developed without the need for costly redundancies.
● Providing the high-performance offered by FANUC servo technology, this CNC also offers the same user-friendly convenience over the complete
range.
Video processing i-CUT400TD
Technical Specification i-CUT400TD
Table Size [mm]
2 – 650×400
Max. Load Capacity [kg]
2 – 250
Spindle Driving Method [tip]
Direct Drive
Spindle Taper [tip]
BBT30
Spindle RPM[r/min]
12,000
Spindle Power [kW]
14.1/4.1
Spindle Torque [Nm]
45/21
Travel (X,Y,Z) mm
520/400/330
Rapid Feed Rate [m/min]
X56/Y56/Z56
Slide Type [tip]
Liniare
No. of Tools
14
Tool Change Time
(Chip To Chip) [sec]
1.6
Similar Products
Resource External Link