KIT4500
CNC lathe KIT4500, a simple and precise cutting machine, ideal for small parts, mass production and various industries.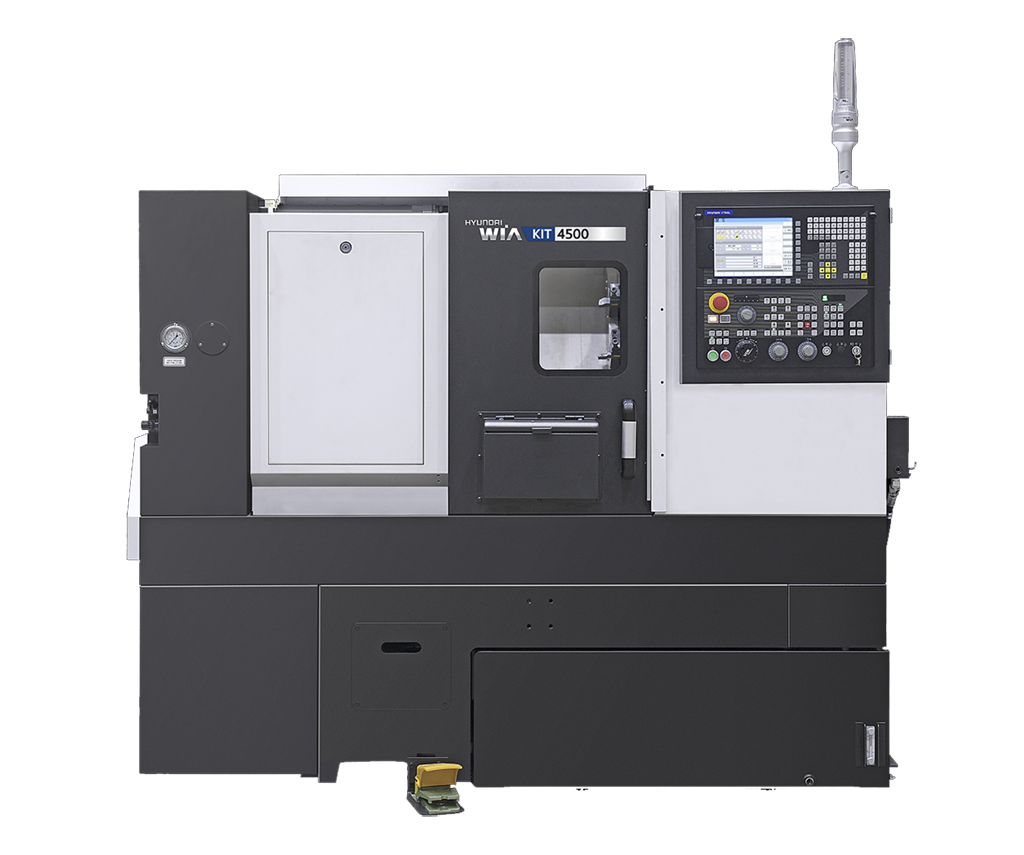 60° slanted one-piece rigid bed structure
Realization of high-precision product processing through the reduction of combined thermal displacement
Decrease in belt damage and vibration in the main shaft by reducing the length of the main shaft belt
Optimum design for automated response
Compact design, able to install within a narrow space
Bed structure
60° Slant Bed Structure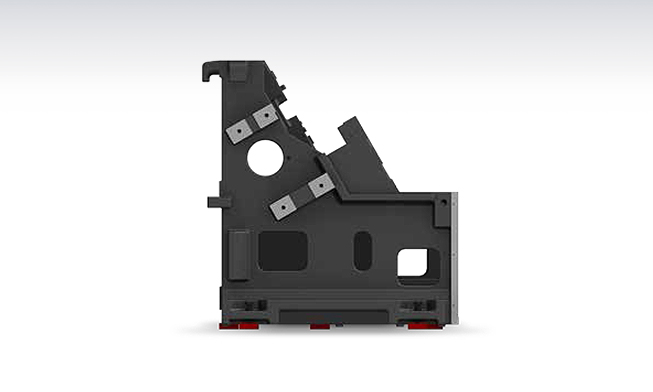 The application of 60° slant bed ensures excellent chip processing with easy access to the chuck during your tool setting for your increased convenience. Especially, thermal displacement has been greatly improved compared to that of the existing machine as the thermal expansion directions of both the spindle and table are identical according to the thermal displacement of the bed.
Guideway
LM Guideway
All axes of KIT4500 is designed with LM Guides. It reduces machining noise and enhances productivity through faster traverse rate.
Ball Screw
Thermal displacement on the X axis has been reduced by 50% compared to that of the existing equipment due to improvements on the carriage structure on the X axis. Especially, the supporting capability has been improved as the support bearing of ball screws is expanded from the existing 2 EA to 3 EA on the X axis.
Spindle
High Precision Spindle
The high precision spindle is designed with angular contact ball bearings. The bearings minimize thermal displacement even at high speed.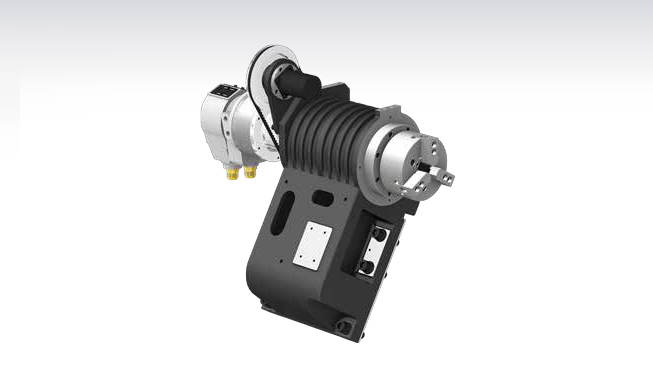 Application of 3V Belt
The belt slip is reduced by changing the existing scrum belt to the
V-ribbed belt. The span between motors in the spindle is optimized to
improve spindle vibration and belt life.
Block Tool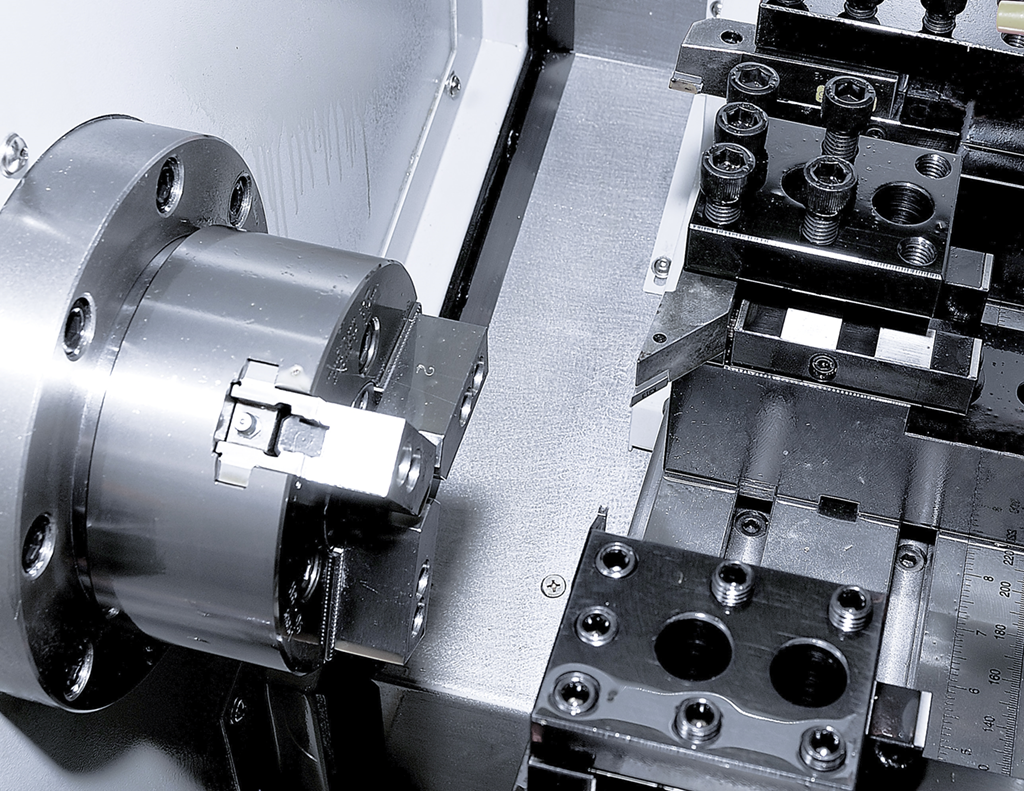 Gang Type Block Tool
With Tool-To-Tool time reduced, productivity has bas improved in the
machining of small sized parts.
Numerical control FANUC 0i Plus
The FANUC 0i-F Plus numerical control offers a simple, cost-optimized solution for most general processing applications. Ready to use, it boasts state-of-the-art hardware and a complete standard software package for most turning and milling processes.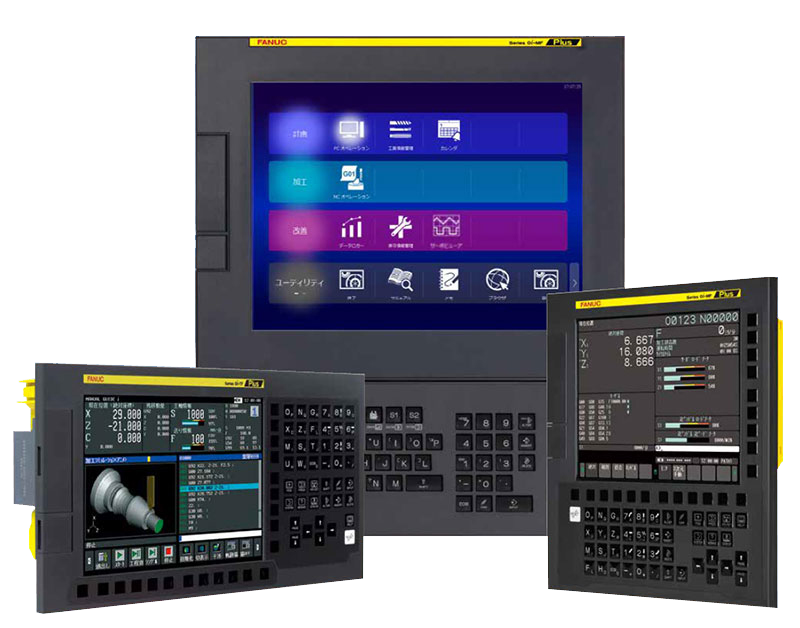 Customization features are already included and provide an easy way to create application-tailored HMI screens. The 0i-F Plus series is also fully compatible with older FANuC 0 and 0i CNCs and has the same programming as more advanced FANuC controls. The advantage is that existing programs can be used immediately and that new programs can be developed. Offering the high performance offered by FANUC servo technology, this CN offers the same easy-to-use comfort across the range.
Technical Specifications KIT4500
| | |
| --- | --- |
| Max Turning Dia [mm] | 165 |
| Max Turning Length [mm] | 300 |
| Driving Method [tip antrenare] | Belt |
| Chuck Size [inch/mm] | 6″/152,4 |
| Spindle speed [rot/min] | 6,000 |
| Motor Power [kW] | 15/11 |
| Cuplu Arbore [Nm] | 95.5/70 |
| Curse (X,Y) [mm] | 450/300 |
| Curse rapide [m/min] | 30/36 |
| Guidance [tip] | Liniare |
| Tools number | 6 |
| Tools Dimension (turning/miling) [mm] | 20/32 |
Video Machining KIT4500
Similar Products
Resources / External Links