Hi-MOLD750/5A
Hi-MOLD750/5A 5-axis vertical center for high quality mold processing with stable structure and integrated main spindle.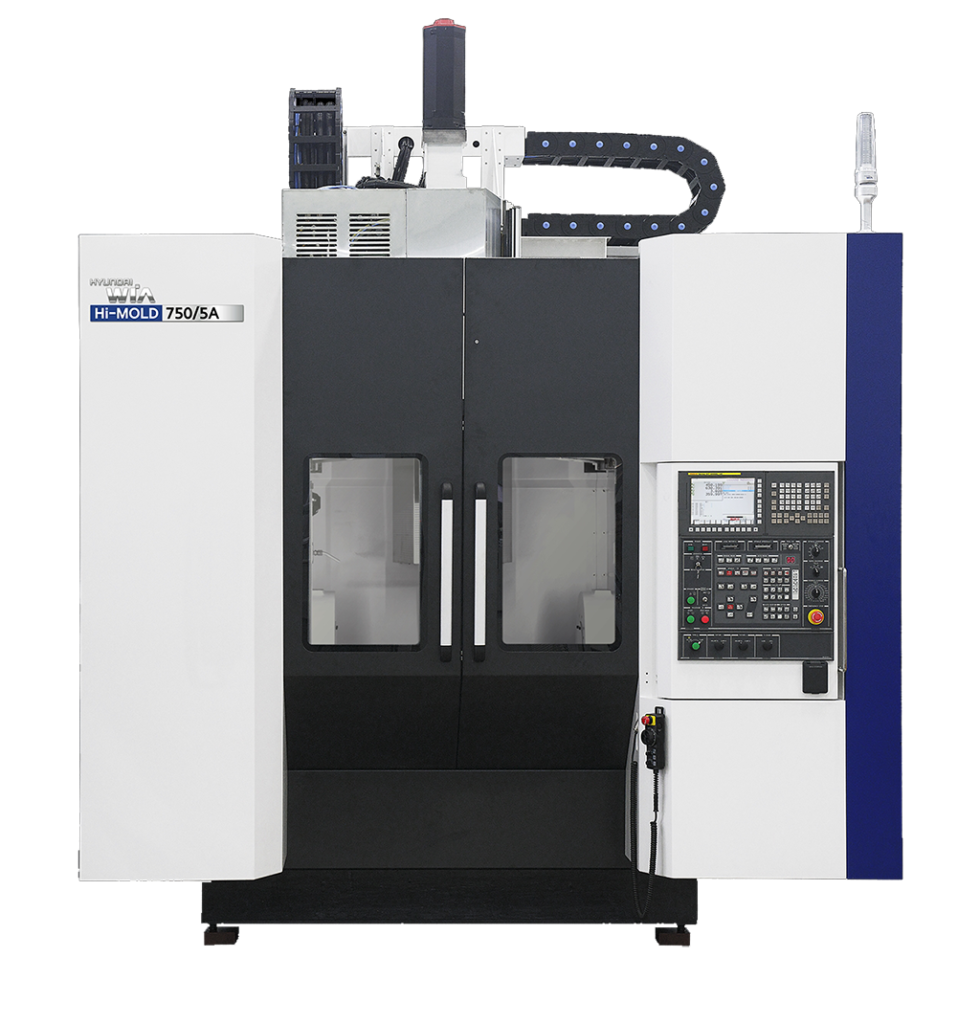 Double column structure
Very precise main spindles with ultra-precise angular bearings
Built-in ultra-high speed (15,000 rpm) main spindle for the best mold quality
Built-in 5-axis Trunnion table to meet various machining needs
The Hyundai WIA Molding Package provides optimal machining of die landmarks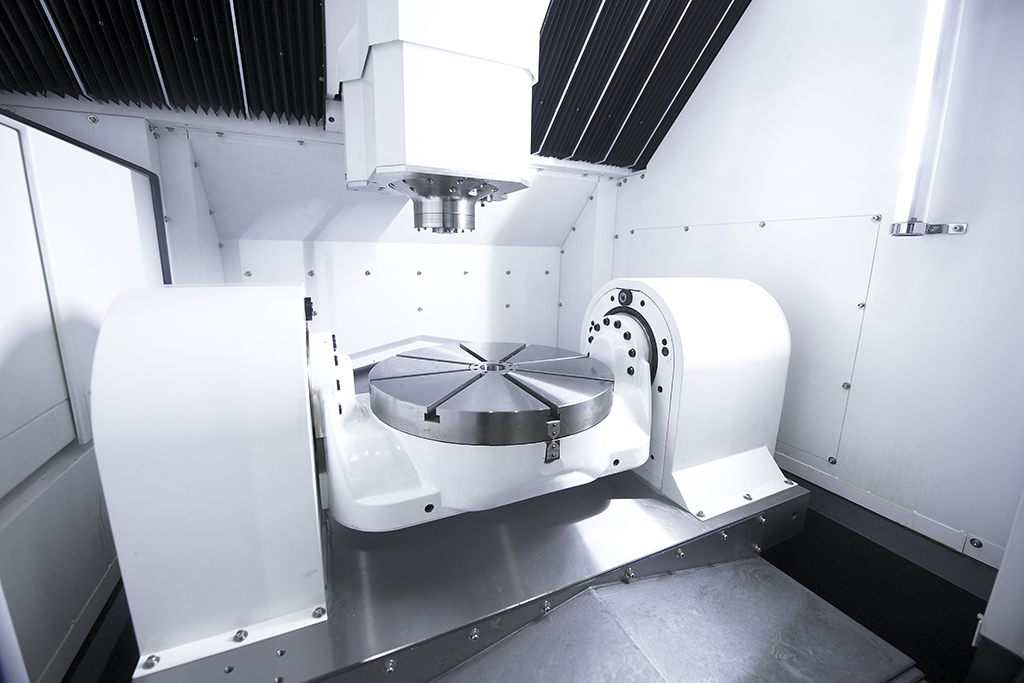 Structure
Double column type structure
The Hi-MOLD750/5A 5-axis vertical center is built on a double column structure frame. The biggest benefit of the double column machining center is increased rigidity and decreased heat generation. Therefore, it keeps the accuracy and repeatability at the highest levels.
Step Type Column Structure
Since the X-axis cross beam of the column has incorporated a "step" type design, the load occurring at the front during machining has been reduced.
Bed with X structure type
Hi-MOLD750/5A 5-Axis Vertical Center is designed with an extremely rigid X-type ribbed structure, which shows the best performance in high-quality mold processing. It can also provide strong rigid cutting and high precision machining due to excellent vibration absorption.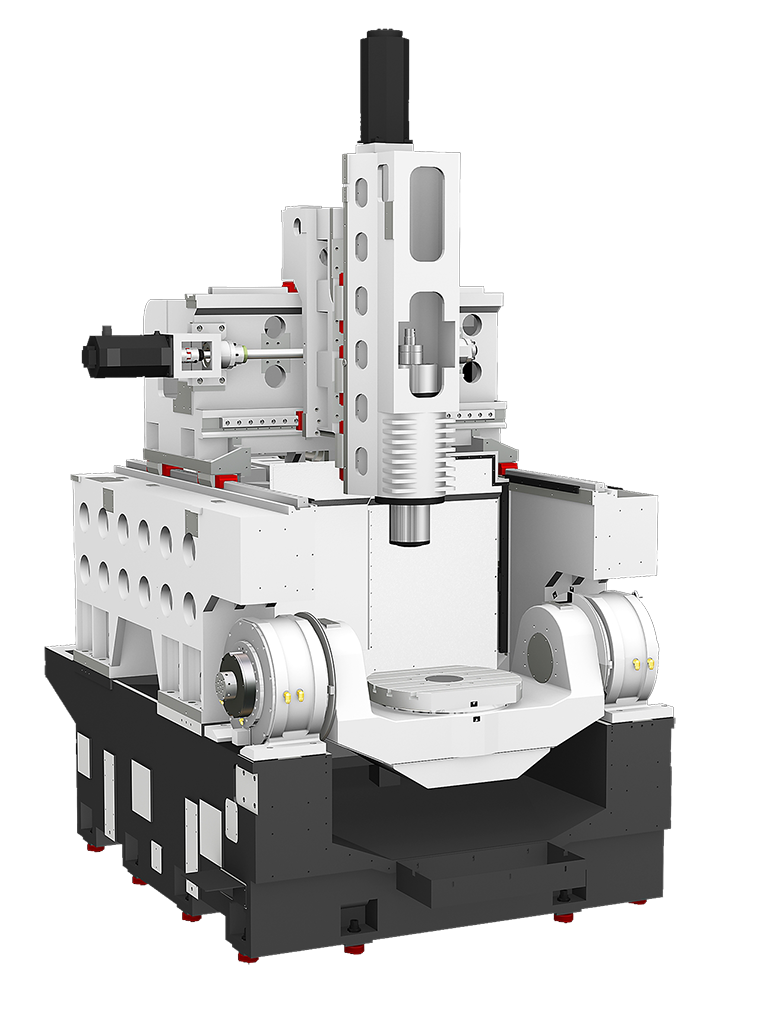 Integrated main spindle
The integrated shaft is designed to reduce vibration and heat, as well as provide quick acceleration / deceleration. Stable accuracy is maintained even in high-speed and intensive operations.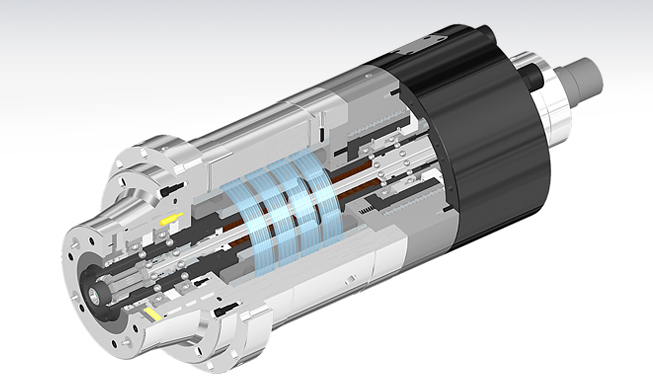 Spindle Cooling
Spindle temperature can be controlled by the use of a spindle oil chiller. this ensures constant oil temperature and minimizes thermal displacement.
Through Spindle Coolant (20/30/70 bar)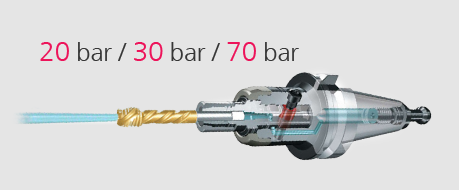 Through Spindle Coolant is exceedingly useful when drilling deep holes. It helps increase the lifetime of the tool, while decreasing cycle time.
Technical Specifications Hi-MOLD750/5A
Pallets Size [mm]
Ø630×500
Max. Load Capacity [kgf]
500
Spindle Driving Method
Build In
Spindle Taper
HSK-A63
Spindle RPM [rot/min]
15,000
Spindle Power [kW]
25/22
Spindle Torque [Nm]
167/95
Travel (X,Y,Z) [mm]
650/765(+350ATC)
/510
Rapid Feed Rate (X/Y/Z) [m/min]
X50/Y50/Z50
Slide Type [tip]
Liniare
No. of Tools
30
Tool Change Time
(Chip To Chip) [sec]
4.5
Video machining Hi-MOLD750/5A
Similar Products
Resources / External Links