F410D | F500D | F600D
The FD series vertical machining centers are palletable CNC centers, rigid and precise guides that ensure precision in cutting.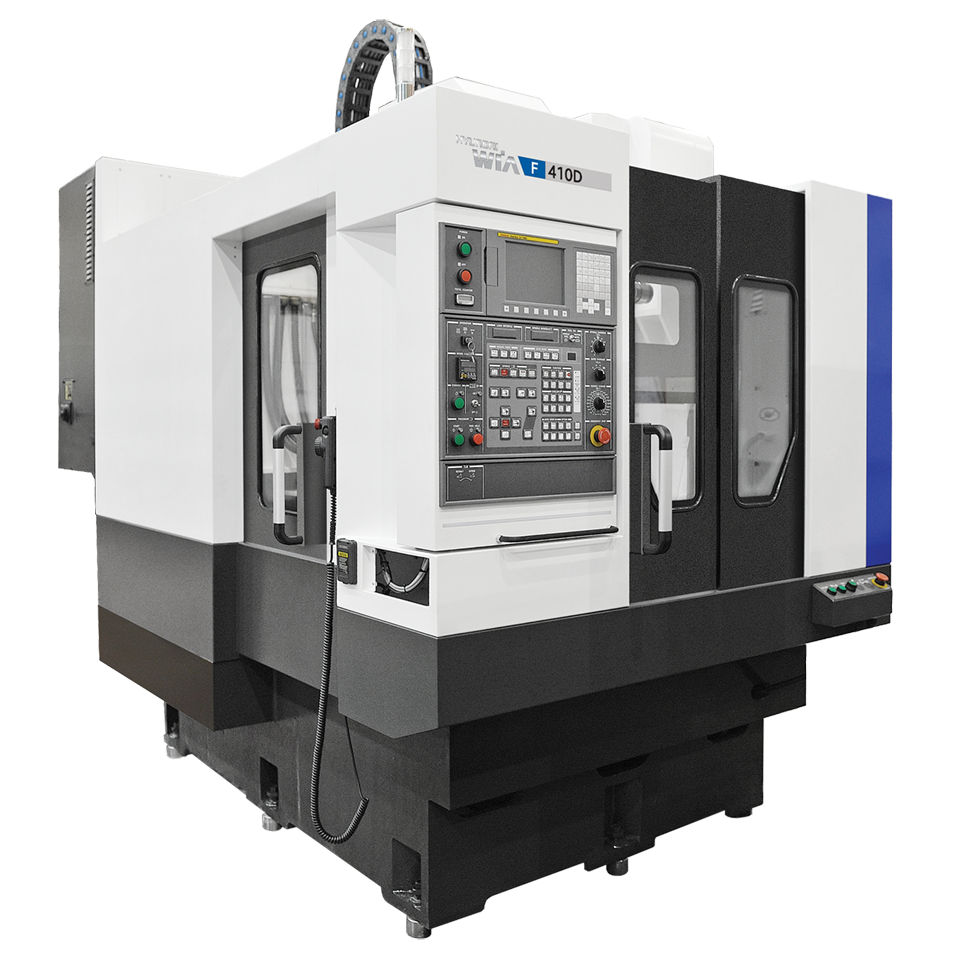 High-precision P4 Angular Contact Bearing main spindle
High-powered, high-torque main spindle for heavy duty cutting
Dual Tables for high productivity
Latest Servo ATC technology for the fastest tool change in its class
Hybrid structure designed with Roller LM Guide and Box Guide for optimal rigidity (F500D)
Roller Type LM Guide on all axes for high precision heavy cutting (F600D)
Latest SIEMENS 828D controls with wide range of supporting software (option)
Dual Table & Column Moving Type Vertical Machining Center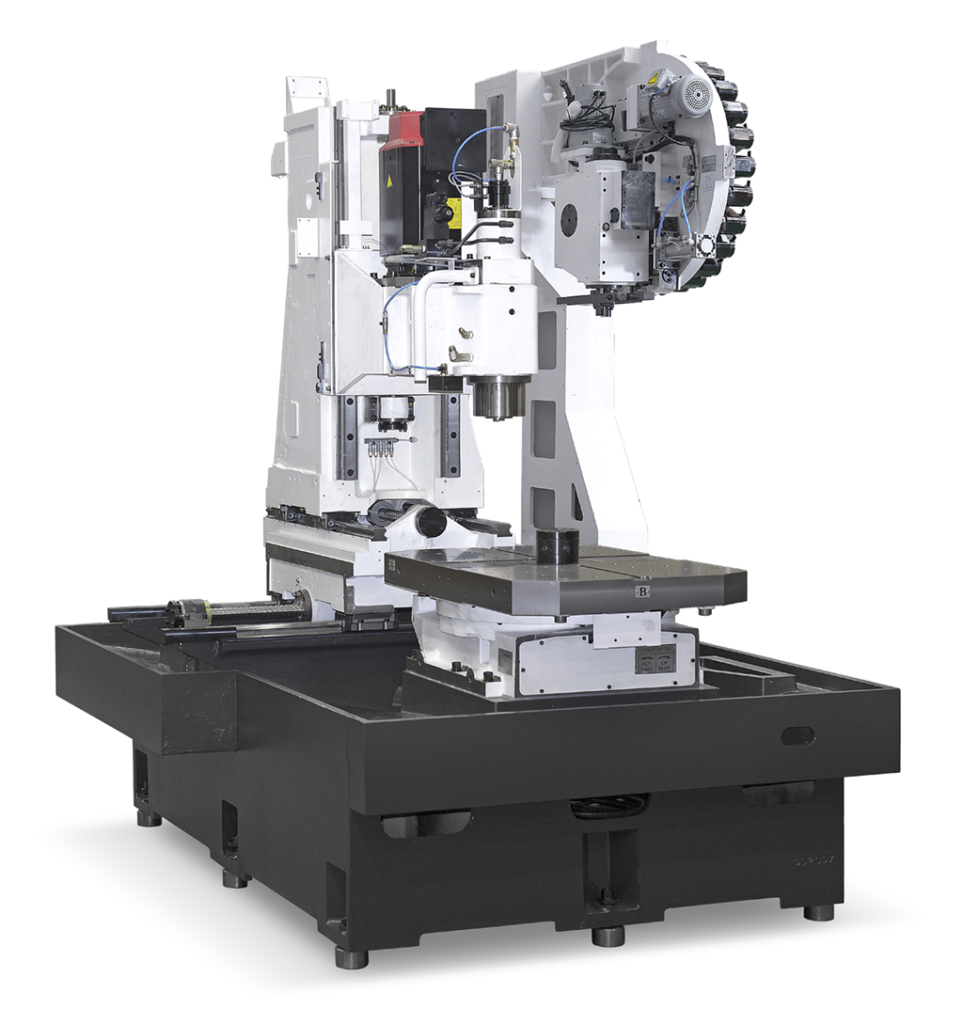 Moving Column
The FD Series is designed with a moving column in order to maximize productivity of the incorporated Dual Table. In addition, due to the enlargement of the column's width and symmetrical heat behavior column structure, heat displacement is minimized and machining accuracy is increased.
Guideway
Double Anchored Ballscrew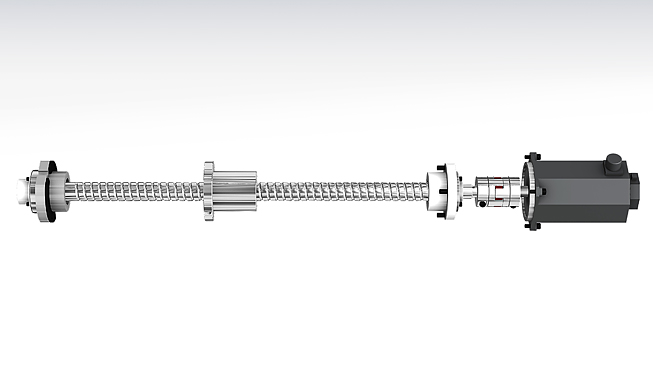 In order to eliminate thermal growth and increase accuracy, all axes are driven by high precision double anchored ballscrews. The double anchored and pretensioned design provides outstanding positioning and repeatability with virtually no thermal growth.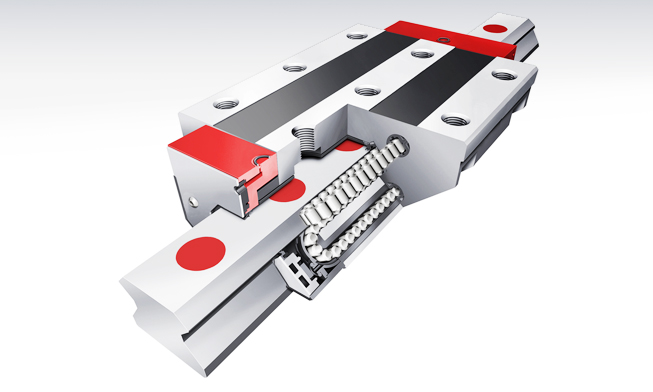 Spindle
Direct Type Spindle (F500D/500DM/600D)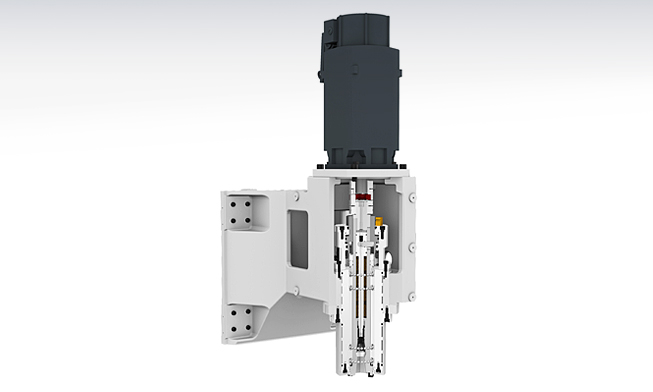 The spindle motor is directly connected to the main spindle by a high speed and high precision coupling. Rapid spindle acc/deceleration is performed without backlash. The coupling also minimizes vibration and heat transfer from the motor preventing thermal displacement.
Belt Type Spindle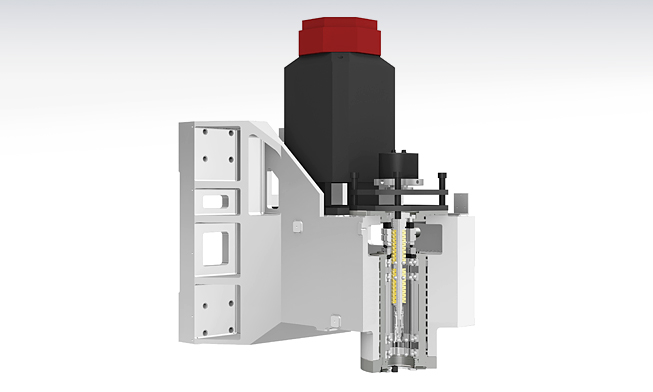 The FD Series is equipped with a Belt Type Spindle to ease maintenance and minimize machining noise. The main spindle is designed with P4 Angular Contact Ball Bearings to assure quality during high speed processing, also to stabilize high precision even over long periods of machining.
Spindle Cooling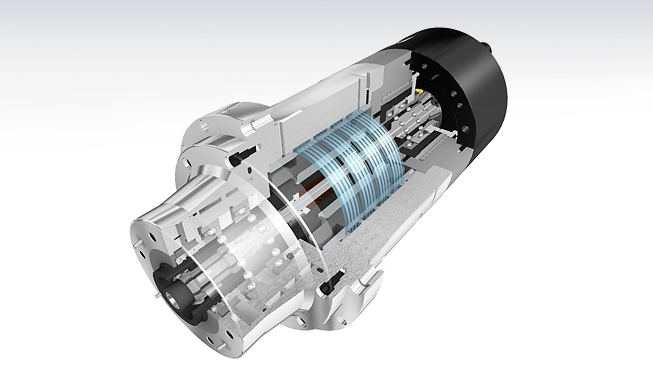 The spindle cooling system minimizes thermal displacement which can happen during lengthy machining operations, and offers continued accuracy based on the thermal stability.
Tools
ATC
Position control through the Twin Arm ATC on Servo Motors has improved drastically. The twin arm ATC makes it possible for faster tool change and increased productivity.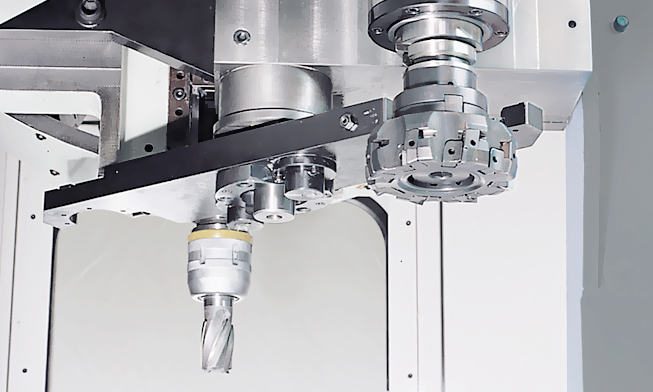 Magazine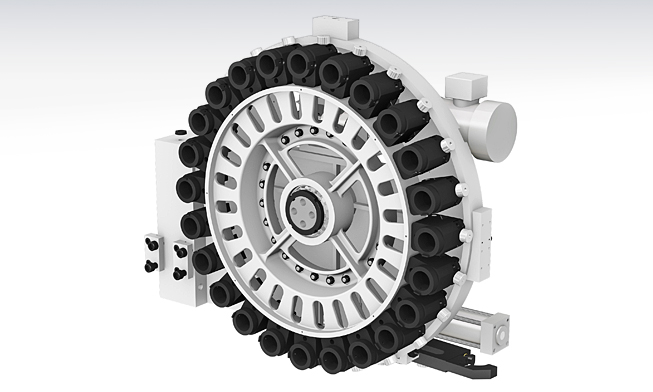 The tool magazine holds 24 tools as standard and 30 tools as an option. Random access allows faster tool change and increase in productivity schimbarea mai rapidă a instrumentelor și creșterea productivității.
Work Table
Dual Table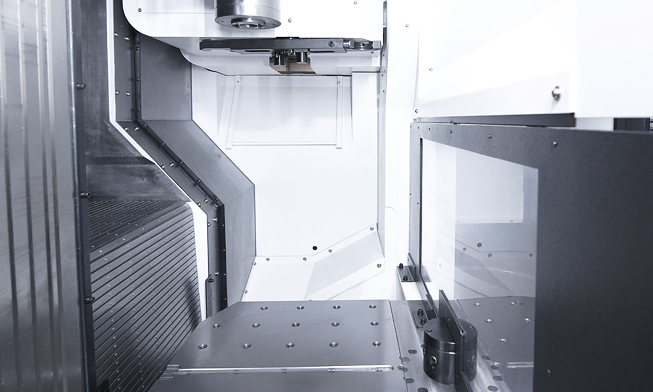 High productivity is achieved by the dual table which enables workers to setup a new workpiece while the machine is processing. Especially, the rotary table is designed for the simpler positioning by the location pin due to the application of hydraulic methods.
Technical Specifications FD410D
| | |
| --- | --- |
| Table Size [mm] | 2 – 650×410 |
| Max. Load Capacity [kg] | 2 – 250 |
| Spindle Driving Method | Belt |
| Spindle Taper | BT40 |
| Spindle RPM [r/min] | 10,000 |
| Spindle Power [kW] | 18.5/15 |
| Spindle Torque [Nm] | 117.7/95.4 |
| Travel(X/Y/Z) mm | 570/410/580 |
| Rapid Feed Rate(X/Y/Z) [m/min] | 36/36/30 |
| Slide Type | LM |
| No. of Tools | 24 |
| Tool Change Time (Chip To Chip)[sec] | 3.5 |
Technical Specifications FD500D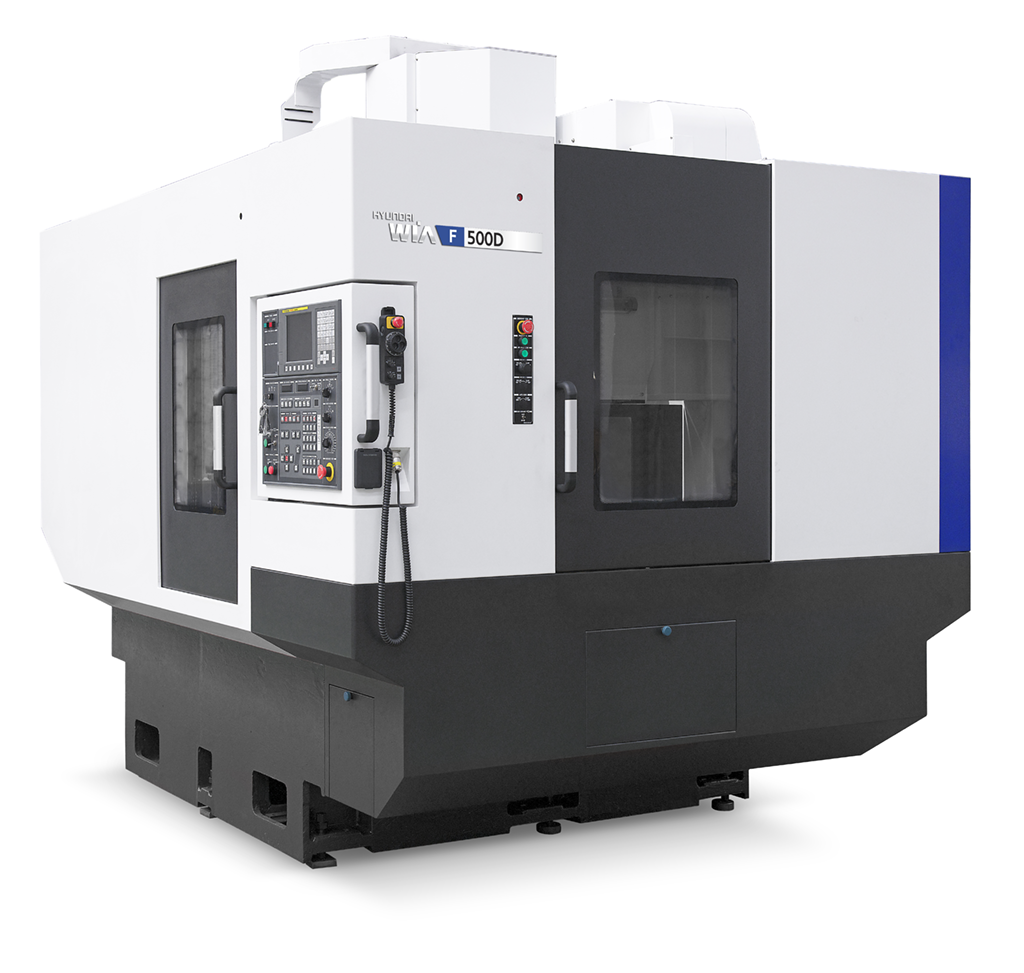 | | |
| --- | --- |
| Table Size [mm] | 2 – 700×500 |
| Max. Load Capacity [kg] | 2 – 350 |
| Spindle Driving Method | Belt |
| Spindle Taper | BT40 |
| Spindle RPM [r/min] | 8,000 |
| Spindle Power [kW] | 15/11 |
| Spindle Torque [Nm] | 287/143 |
| Travel(X/Y/Z) mm | 600/460/570 |
| Rapid Feed Rate(X/Y/Z) [m/min] | 40/40/30 |
| Slide Type | LM |
| No. of Tools | 24 |
| Tool Change Time (Chip To Chip)[sec] | 4.3 |
Technical Specifications FD600D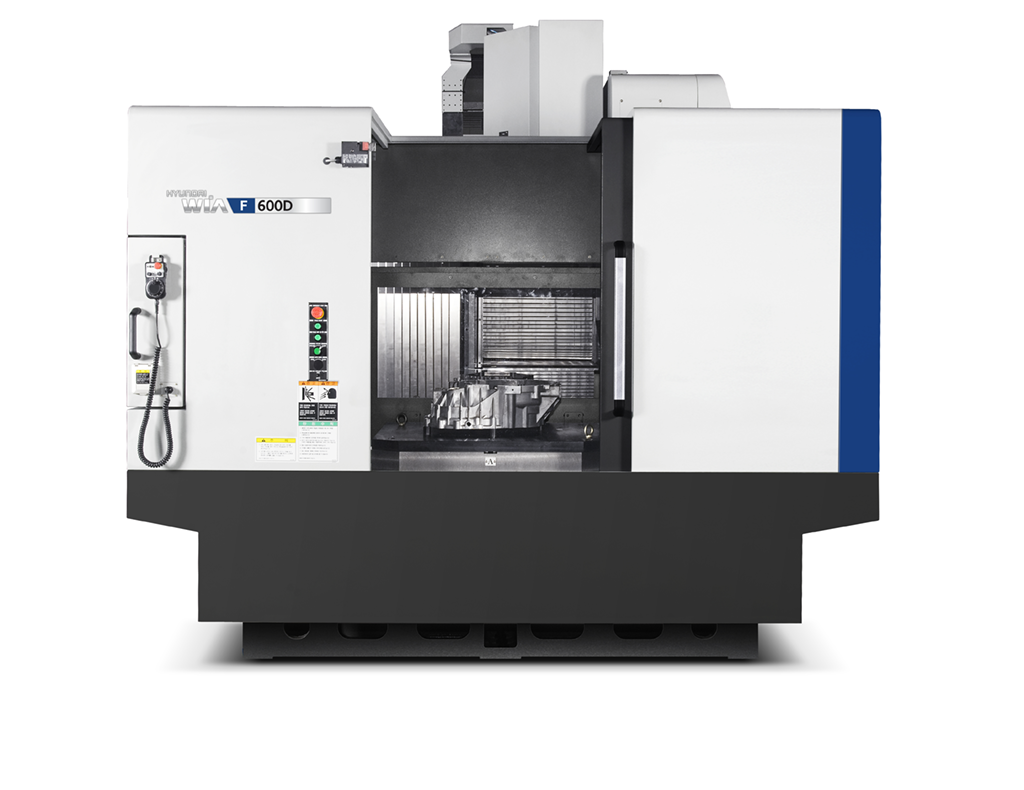 | | |
| --- | --- |
| Table Size [mm] | 2 – 900×650 |
| Max. Load Capacity [kg] | 2 – 400 |
| Spindle Driving Method | Belt |
| Spindle Taper | BT40 |
| Spindle RPM [r/min] | 8,000 |
| Spindle Power [kW] | 15/11 |
| Spindle Torque [Nm] | 287/143 |
| Travel(X/Y/Z) mm | 800/600/600 |
| Rapid Feed Rate(X/Y/Z) [m/min] | 42/42/42 |
| Slide Type | LM |
| No. of Tools | 24 |
| Tool Change Time (Chip To Chip)[sec] | 4.2 |
Video machining F410D
Similar Products
Resources / External Links