KF7600L
KF7600L CNC vertical machining center, developed by applying the accumulated knowledge and the latest technology of Hyundai-WIA, is a new generation machine tool optimized for processing products with long material lengths by applying a large and wide table.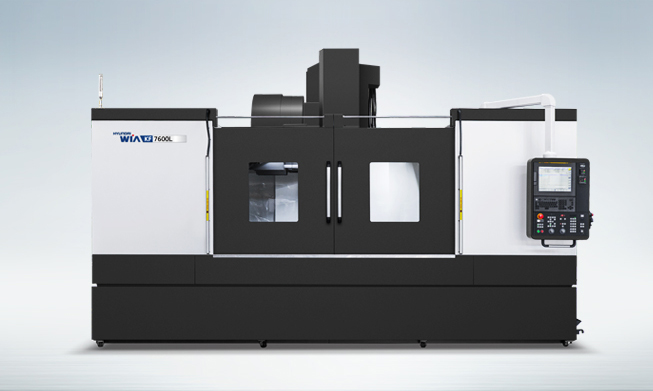 Large table application for machining long parts
Wide structure of 2,100mm (82.7″) X-axis
High rigidity with Y-axis 4way design
Rapid traverse rate (X/Y/Z) : 30/30/24 m/min
High speed/High rigidity LM guide in all axes
Securing rigidity by applying 3-row ball screw support bearings
2 way interior screw chip conveyor (Std.)
Bed flushing coolant, Upper-type chip conveyor standard application
Vertical Machining Center with Best-in-class Performance & Wide Machining Area
Expanded X-axis Structure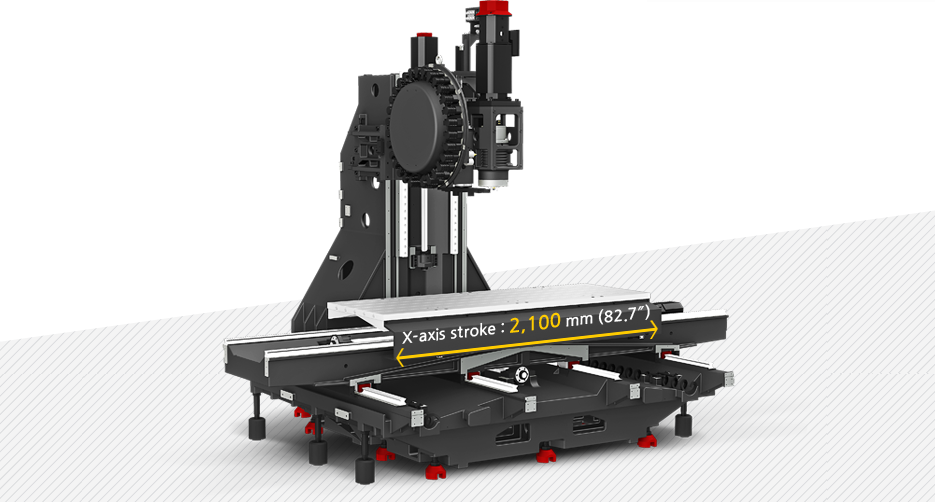 The X-axis feed length is designed to be 2,100mm, ensuring sufficient
machining area for long-axis product machining. In particular, by extending the X-axis by more than 600mm compared to the existing equipment of the same class, even products that could not be processed with existing equipment can now be processed.
Large Working Area Table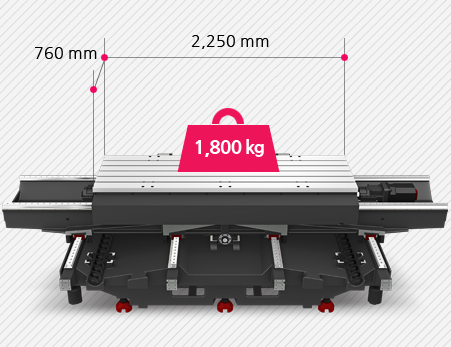 A large, 2,250×760mm (88.6″×29.9″) table is suitable for large product machining. The table has a maximum load capacity of up to 1,800kg (3,968 lb), which demonstrates its ability to handle heavy-duty tasks.
Guideway
High-Speed Roller LM Guideway
By applying an roller LM guide structure with high speed and rigidity, a rapid traverse rate of 30m/min is achieved based on the X/Y axis.
Y-axis 4 Slideways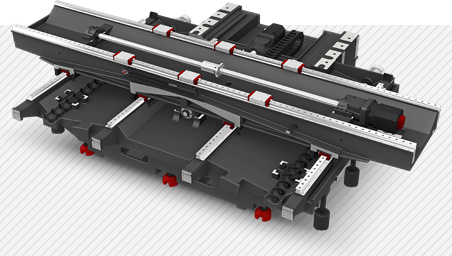 4 Slideways on the Y-axis to minimize sagging of X-axis, enabling manufacture of high precision products.
Spindle
Direct Driven Spindle
The directly coupled spindle at a maximum revolution of 8,000rpm [Opt. 12,000rpm], allows high-speed processing. Additionally, the large diameter and the thickness of the spindle add to the stability of the machine.
Through Spindle Coolant
Through Spindle Coolant is exceedingly useful when drilling deep holes. It helps increase the lifetime of the tool, while decreasing cycle time (20 bar / 30 bar / 70 bar).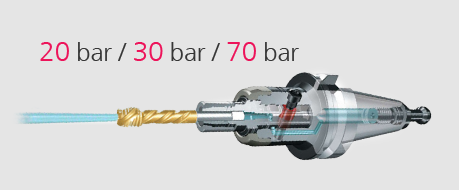 ATC & Magazine
High Speed ATC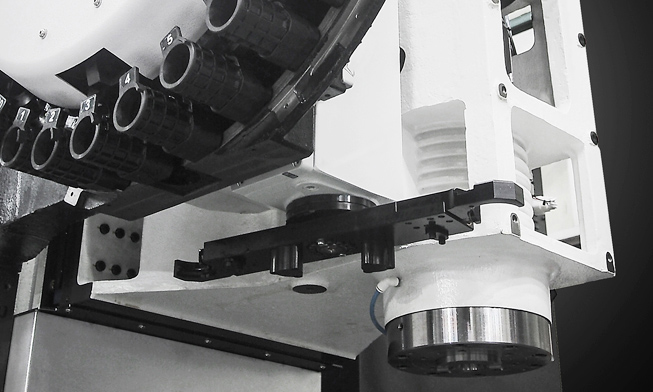 Position control through twin arm ATC on servo motors has been improved drastically. In addition, tool exchanging has become easier, reducing specific cutting time tremendously.
Magazine
The tool magazine holds 30 tools as standard and 40 tools as an option. Due to the wider selection of tools and the random tool selection method, tool change time has improved.
Technical SpecificationsKF7600L
| | |
| --- | --- |
| Table Size [mm] | 2,250×760 |
| Max. Load Capacity [kg] | 1,800 |
| Spindle Driving Method | Direct |
| Spindle Taper | BBT40 |
| Spindle RPM [r/min] | 8,000 |
| Spindle Power [kW] | 18.5/15 |
| Spindle Torque [Nm] | 118/71.6 |
| Travel(X/Y/Z) mm | 2,100/760/635 |
| Rapid Feed Rate(X/Y/Z) [m/min] | 30/30/24 |
| Slide Type | LM |
| No. of Tools | 30 |
| Tool Change Time (Chip To Chip) [sec] | 3.7 |
Similar Products
Resources / External Links