F960B
Vertical machining center F960B a 3-axis CNC machine with rigid guides with high mass and speed in cutting optional 5-axis machining.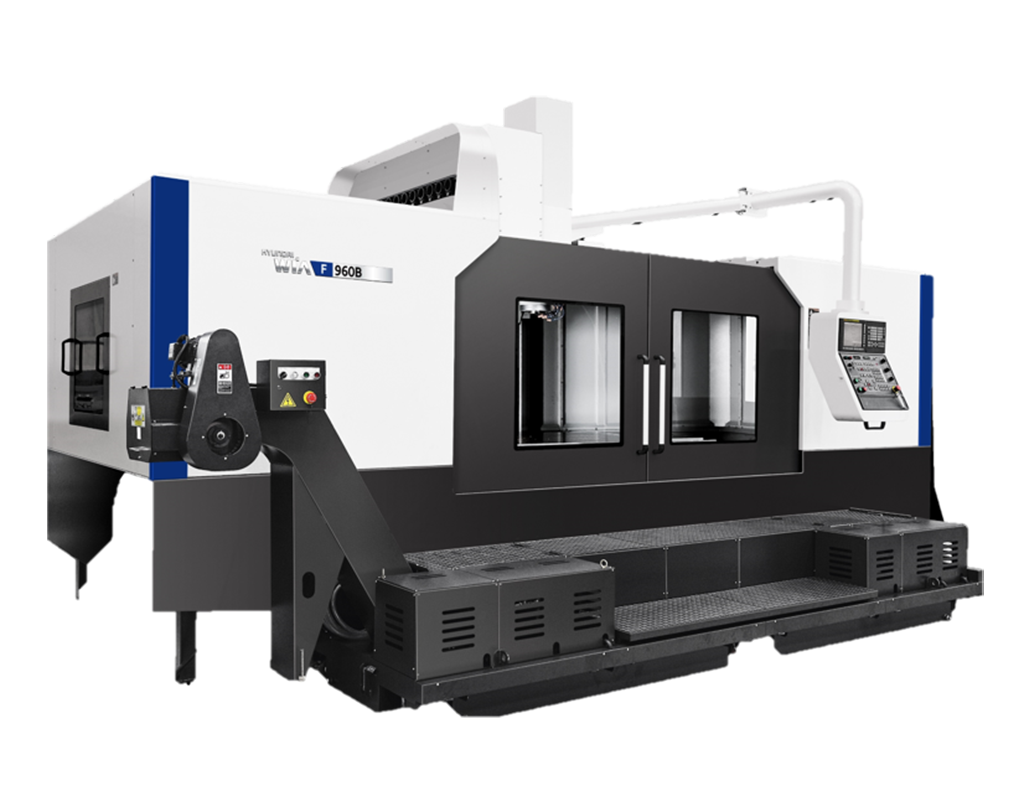 Built-in spindle for a high-quality mold processing
Excellent vibration absorption through box guideways in all axes
Decrease of travel load with semi-air-floating slide way
Prevent vibration fundamentally by seperated column and magazine
Mold pacakage for precise machining (option)
Structure
F960B is designed to have optimal structure through Hyundai WIA's unique structural analysis. In particular, enhancement of bed and column's rigidity makes excellent performance even in heavy duty
cutting.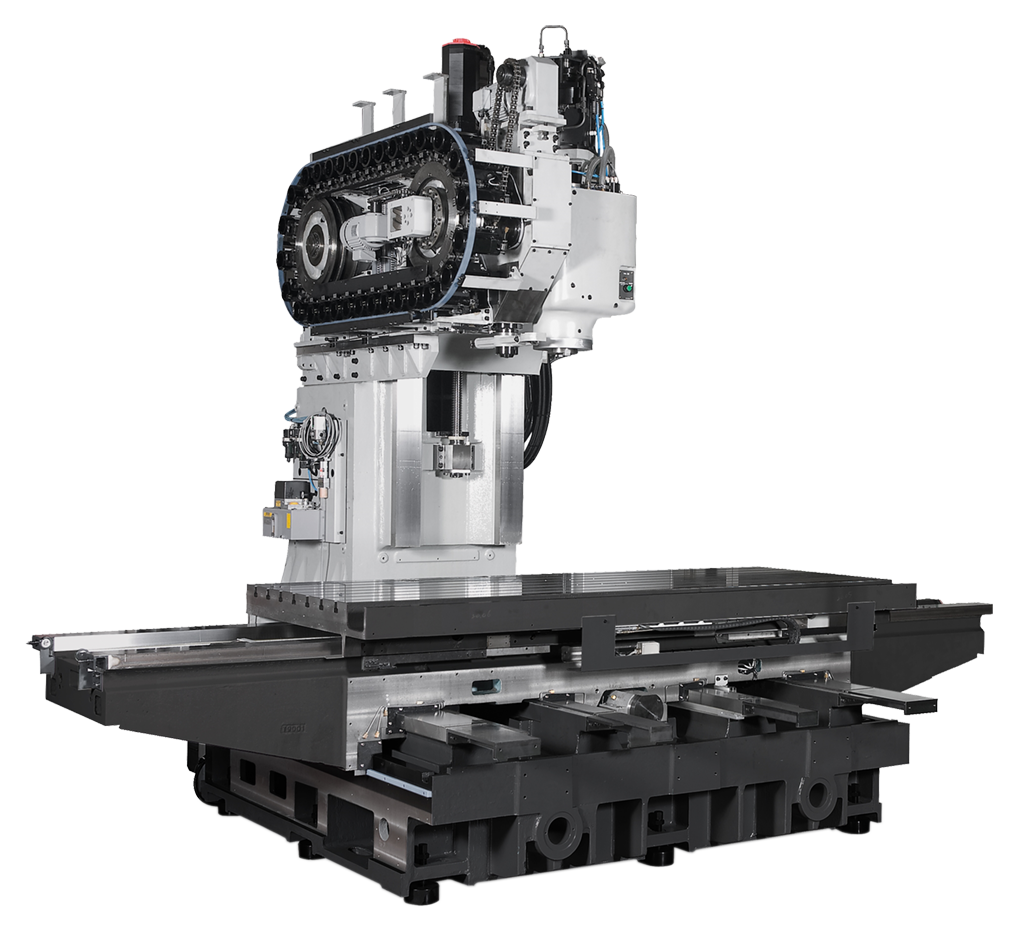 One Piece High Column
One piece high column is provided as an option up to z-axis hegiht.
This option helps to process bigger products such as rack housing.
High rigidity design for column and frame
The stable design of the column assembly surface on the top of the bed ensures the fundamental rigidity of the structure.
Large work table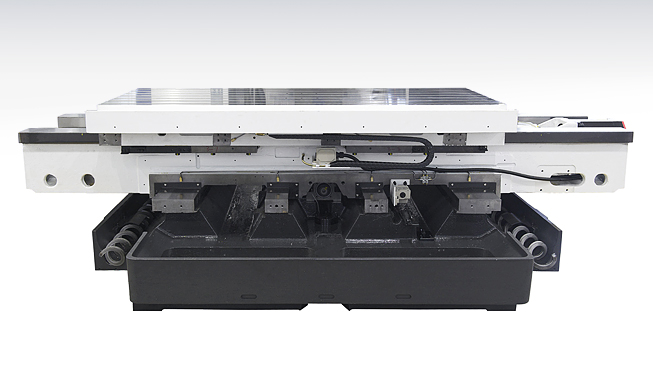 A large mass of 2,700×950 mm mm is suitable for processing large products. The table has a maximum load capacity of up to 4,500 kg, which demonstrates its ability to withstand heavy loads..
Rotary table
The NCRT makes it possible to machine up to 5-axis. Various types of products can be machined.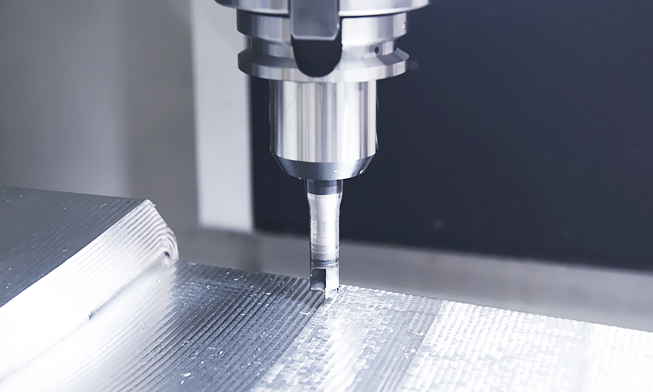 Guideway
The F750B vertical machining center is equipped with Box-type guides to allow the uniform distribution of its feeding force to each sliding path. With excellent rigidity, a stable feed structure and an enlarged box guide slide, thus providing excellent heavy cutting performance.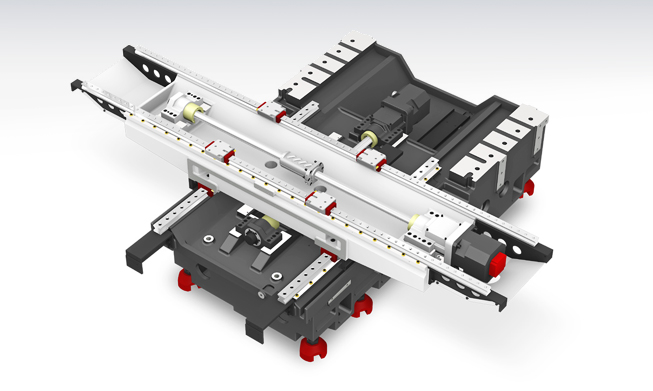 Double anchored ball screw
the prestressed ball screw minimizes heat expansion and contraction and further strengthens the rigidity by the double anchor support method. In addition, the coupling of the ball screws and the highly reliable digital servomotors are connected by couplings with metal plates, in order to reduce the breaking of the coupling and the play.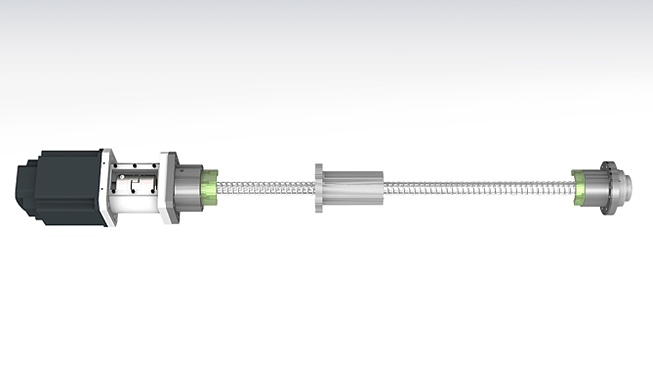 Semi-ascending air slide
When applying the semi-ascending air guides, the load on the X / Z axis strokes is reduced. Therefore, the positioning and accuracy of repeatability can be maintained for a long time.
Main Spindle
Built-in Spindle
The 12,000rpm built-in spindle can minimize vibration transmitted to the spindle. It allows excellent machining performance in mold and high-precision products
2 Step Gear Type Spindle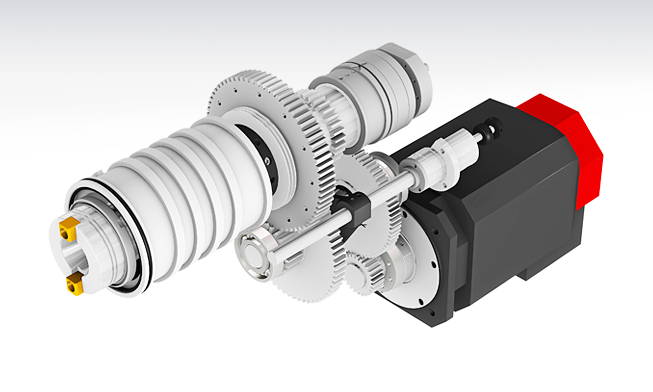 The spindle is designed with cylindrical roller bearings, a thicker spindle nose and an enlarged flange diameter. Also, improved powerful clamping force allows enhanced machining ability. 2 Step Gear Type Spindle provides powerful torque at low speed and stable rotation at high speed, enabling a wide range of machining
Integrated engine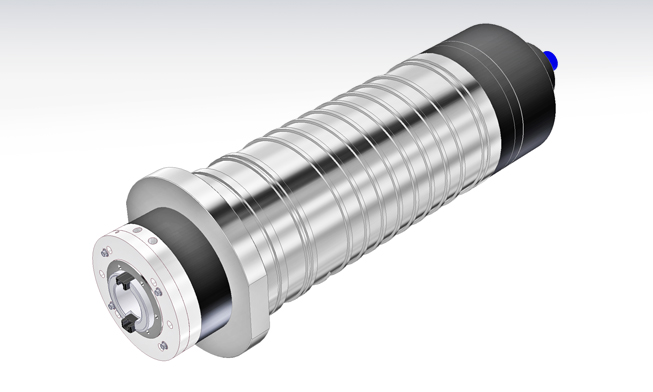 The motor integrated in the main shaft of maximum 12,000 rpm can reduce the vibrations transmitted to the tool. Allows excellent machining performance for molds and high precision parts.
Spindle Cooling
The spindle cooling system minimizes thermal displacement which can happen during lengthy machining operations, and offers continued accuracy based on the thermal stability
Through Spindle Coolant (20/30/70 bar)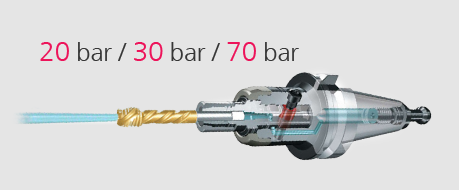 Through Spindle Coolant is exceedingly useful when drilling deep
holes. It helps increase the lifetime of the tool, while decreasing
cycle time.
ATC & Magazine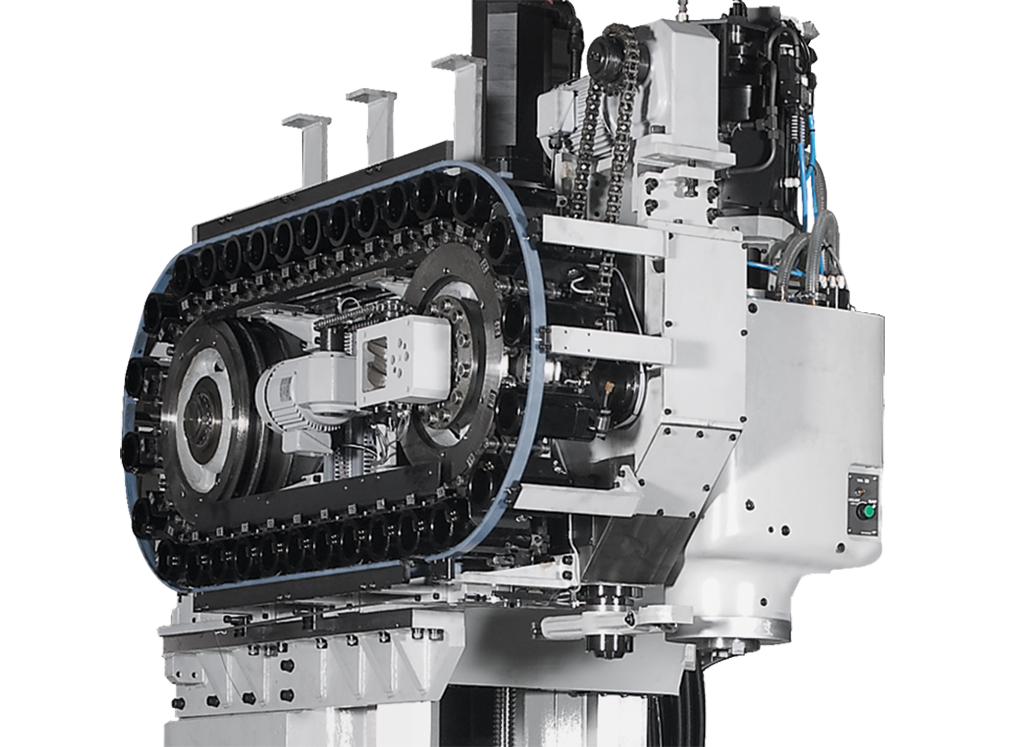 KF760BM/960BM provides a tool magazine of 30 tools as standard. 40 tools are provided as an option. Also, ATC with high precision CAM provides fast and accurate tool change, reducing non-cutting time.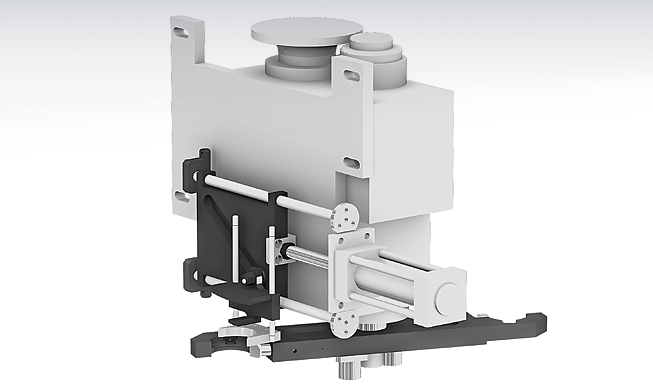 Technical Specification F960B
| | |
| --- | --- |
| Table Size [mm] | 2700×950 |
| Max. Load Capacity [kg] | 2,000 |
| Spindle Driving Method [tip] | Gear |
| Spindle Taper [tip] | BBT50 |
| Spindle RPM [r/min] | 4,500 |
| Spindle Power [kW] | 18.5/15 |
| Spindle Torque [Nm] | 893/732 |
| Travel (X,Y,Z) mm | 1,550/750/720 |
| Rapid Feed Rate (X/Y/Z) [m/min] | 16/16/12 |
| Slide Type [tip] | Box |
| No. of Tools | 20 |
| Tool Change Time (Chip To Chip) [sec] | 8.5 |
Similar Products
Resource External Links