F850
The F850 deliver High Accuracy, Wide Range Vertical Machining Center designed by Hyundai WIA with years of expertise and the latest technology, maximizes productivity while maintaining rigidity.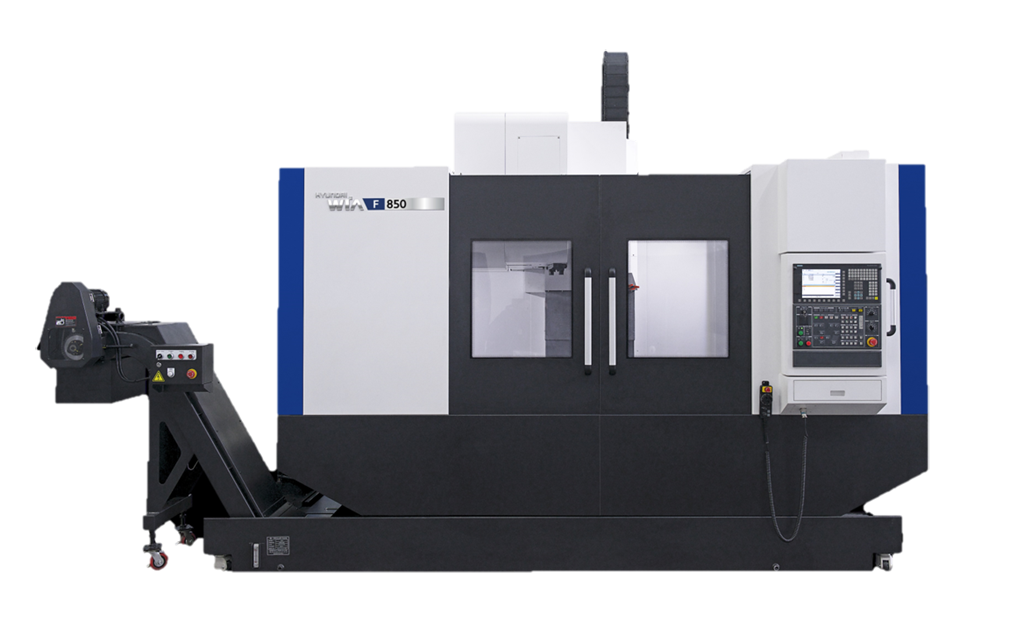 Designed specifically for processing large aluminum metal plates and sheets and other plates
850mm(33.4″) Y-axis for large work envelope
Y-axis with 4 guideways for superb rigidity and smooth motion
Roller Type LM Guide (130% increase in rated load compared to Ball Type)
12,000rpm high speed direct drive spindle
High speed, 24 Tool Twin Arm Automatic tool Changer (C-C : 4.7sec)
High Precision Rigid structure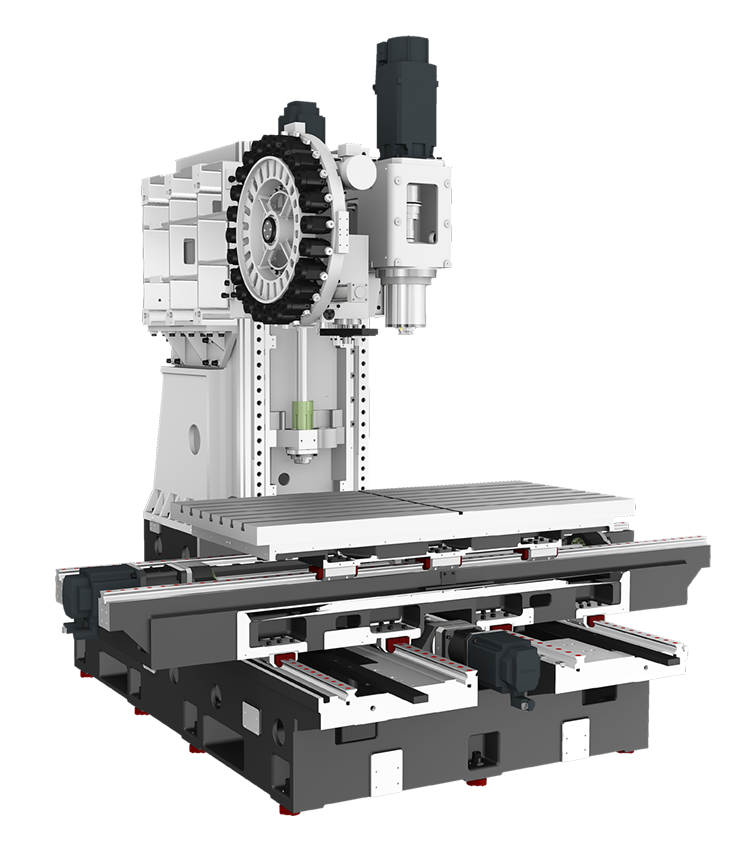 Extended Y-axis Structure
The travel on Y-axis is designed to be 850mm(33.5″), allowing various
processing of large metal plates.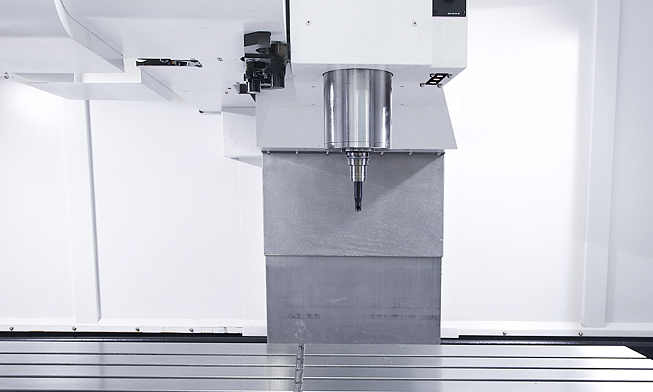 4 Slideways
4 Slideways on the Y-axis to minimize sagging of X-axis, enabling manufacture of high precision products.
High-Speed Roller LM Guideway
In order to implement fast feed rate and high rigidity, Roller Bearing LM Guideway was chosen over the conventional Ball Bearing LM Guideway, resulting in a super-fast 36m/min feed rate, at the same time reinforcing maximum load capacity. (130% increased).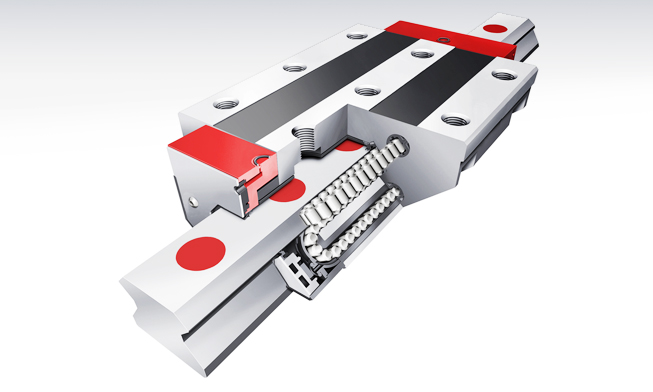 Double Anchored Ballscrew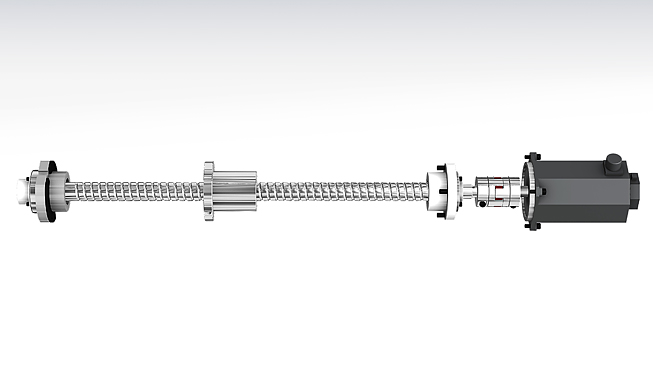 In order to eliminate thermal growth and increase accuracy, all axes are driven by high precision double anchored ballscrews. The double anchored and pretensioned design provides outstanding positioning and repeatability with virtually no thermal growth.
Main spindle
Direct Type Spindle
F850 [12,000rpm] has a spindle that is directly connected to the motor so that spindle acc/ deceleration time is reduced. Also, it is designed to make maintenance more convenient.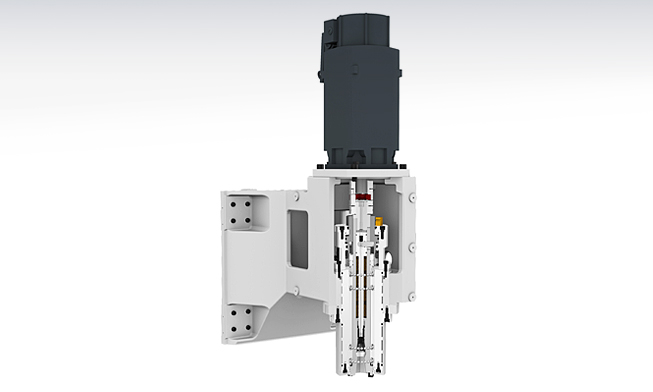 Spindle Cooling
The spindle cooling system minimizes thermal displacement which can happen during lengthy machining operations, and offers reliable machining based on the thermal stability.
Dual Contact Spindle
The Big Plus spindle system (BBT40) provides dual contact between the spindle face and the flange face of the tool holder.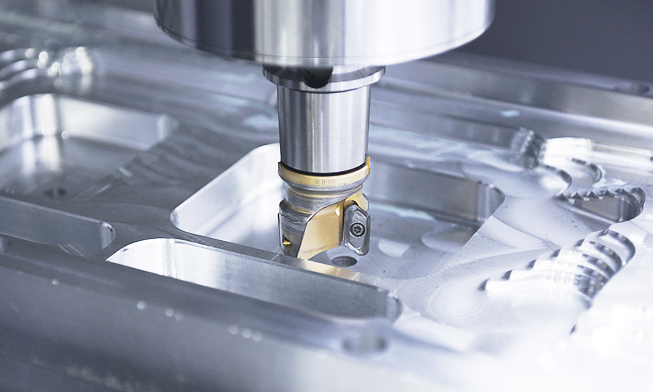 Through Spindle Coolant
Through Spindle Coolant is exceedingly useful when drilling deep holes. It helps increase the lifetime of the tool, while decreasing cycle time.
ATC & Magazine
ATC
Position control through the Twin Arm ATC on Servo Motors has improved drastically. The twin arm ATC makes it possible for faster tool change and increased productivity.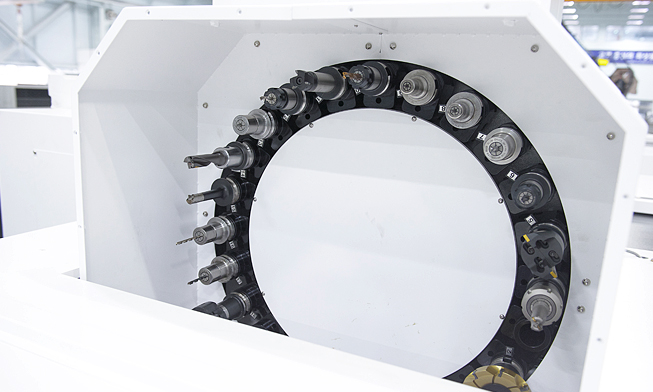 Magazine
The tool magazine holds 24 tools as standard and 30 tools as an option. Random access allows faster tool change and increase in productivity.
Large working area table
A large, 1,800×850mm (70.9″×33.5″) table is suitable for large product machining. The table has a maximum load capacity of up to 1,000kg (2,205 lb), which demonstrates its ability to handle heavy-duty tasks.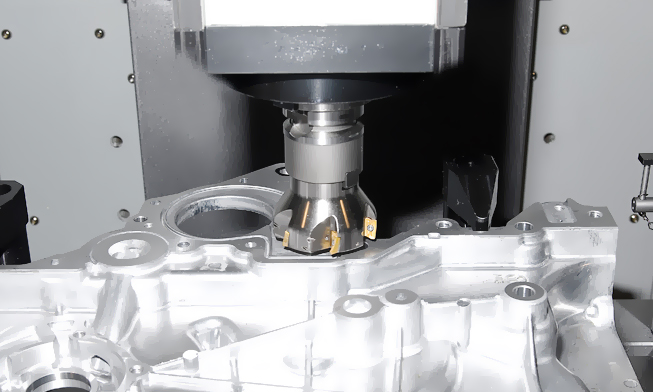 Control HYUNDAI-iTROL
Combination of HYUNDAI-iTROL with Siemens servo drive and motor offers the optimum machine tool solution.
Technical Specifications F850
| | |
| --- | --- |
| Table Size [mm] | 1,800×850 |
| Max. Load Capacity [kg] | 1000 |
| Spindle Driving Method | Direct |
| Spindle Taper | BT40 |
| Spindle RPM [r/min] | 12,000 |
| Spindle Power [kW] | 25/10.5 |
| Spindle Torque [Nm] | 120/73 |
| Travel(X/Y/Z) mm | 1,600/850/580 |
| Rapid Feed Rate(X/Y/Z) [m/min] | 36/36/36 |
| Slide Type | LM |
| No. of Tools | 24 |
| Tool Change Time (Chip To Chip)[sec] | 4.7 |
Similar Products
Resources / External Links